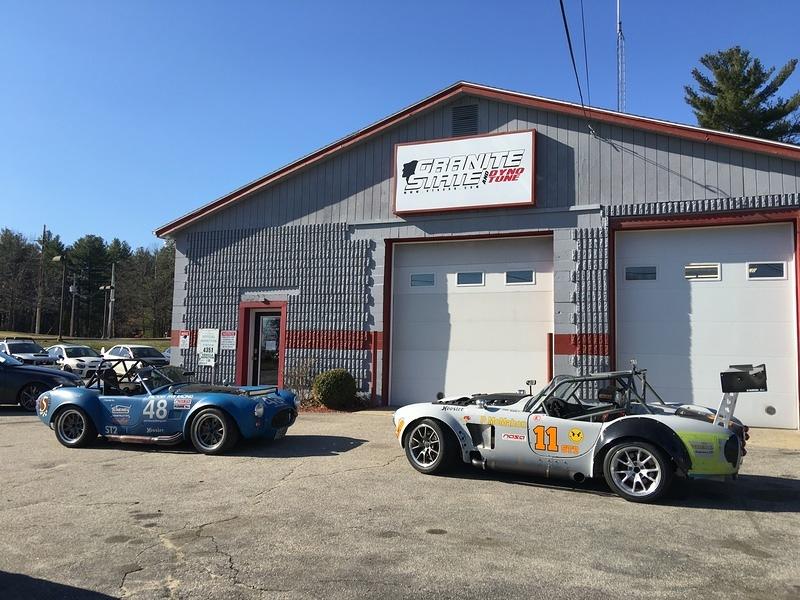 Pat McMahon and I visited the dyno to get all our paperwork ready for NASA ST2 racing!
Saturday I got FFR#48 ready, with laptop in hand and the tuning software/tuner ready to tweek the tune to get my 325hp as fast and as long as possible. With the Coyote engine, and SCT tunning software I can change the throttle opening on demand as it is a drive by wire system. There is a table in the software where you can specify throttle angle based on rpm. Of-course this table is not enabled by default, so you need to set WOP=WOT Start to 1020, and WOP=WOT Stop to 1020 to enable the table. Took a couple of dyno runs (12 in total) to get the HP curve how I want it, finding the % opening of throttle to get to 325hp. Final result is great! I get all the torque up until 4800rpm, then start clamping down the HP to stay level at 325hp.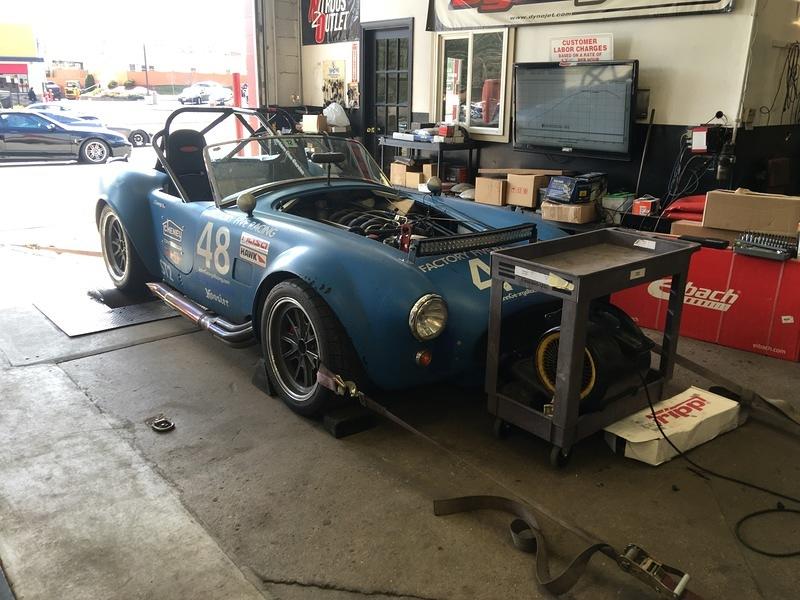 Video of one of the runs
Dyno chart before (full power 350hp) and after (limited to be under 325hp)
And final 3 run required for ST2 class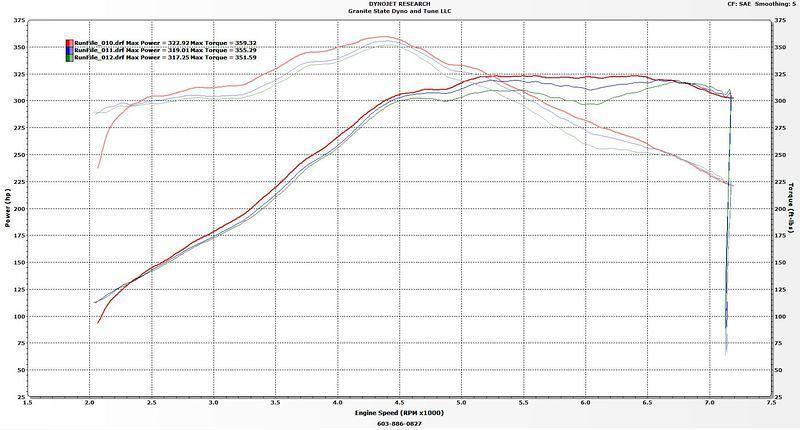 Pat McMahon's car needed his carb adjusted by changing jets and restrictors, manual old school stuff.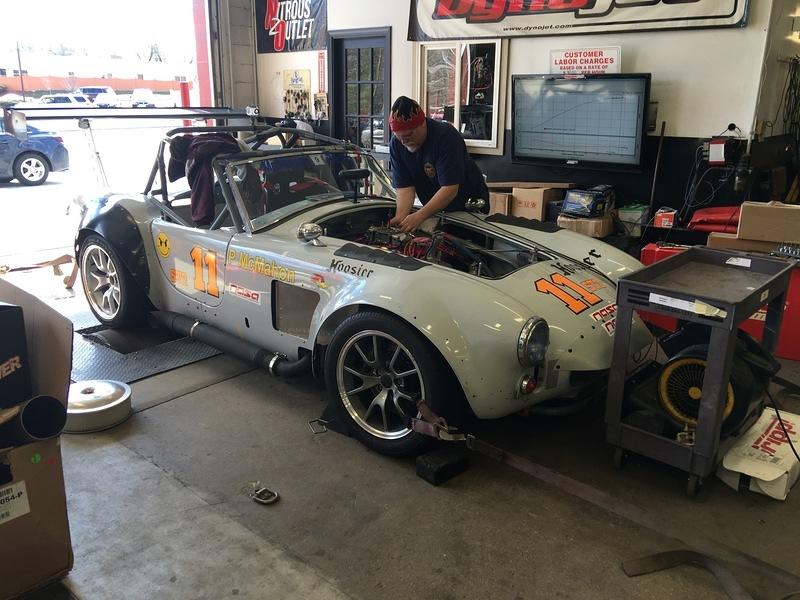 Pat changing stuff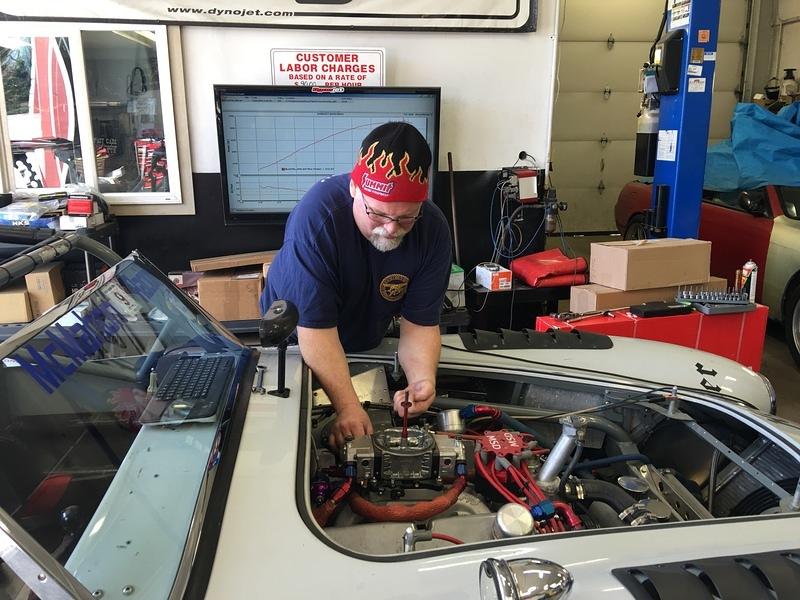 More pics here: http://www.johngeorgeracing.com/gallery/index.php?/category/81