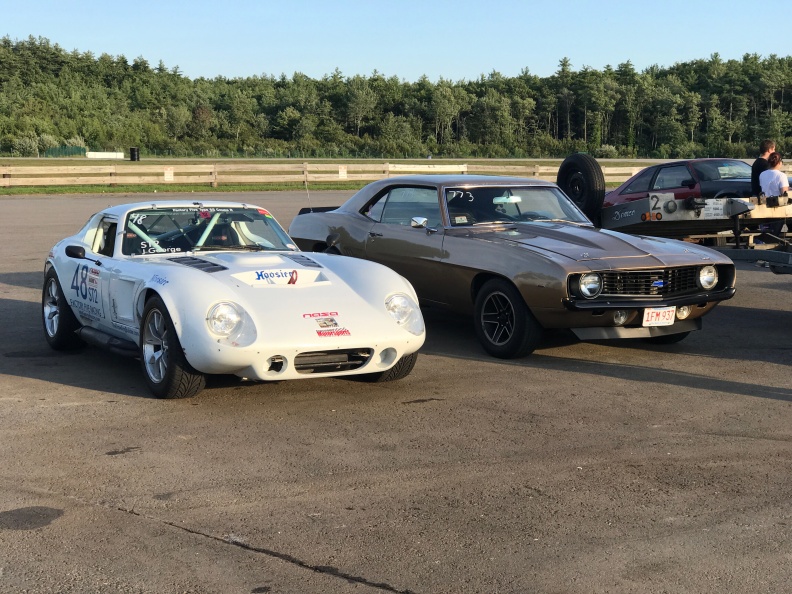 Co-worker shootout at New England Dragway
Co-worker Matt Davis and I decided to go to the drag strip and race our cars. New England Dragway located in Epping NH holds street nights every Wednesday and Friday nights from 6pm-10pm. Meeting us at the drag strip was my sister and brother in-law with his 2010 BMW M3.
We get there and go through tech, the NHRA has a bunch of rules which differ slightly from road racing. I was told because I do not have windows the car will be classified as a convertible requiring me to have a fireproof jacket, arm restraints, and because its a race car all drag race cars need a battery kill switch outside on the back of the car. I didnt have any of those so the tech guy went to check with the powers to be to see if they would let me run. He came back and said yes I can run but have to be slower then 13sec in the 1/4 mile.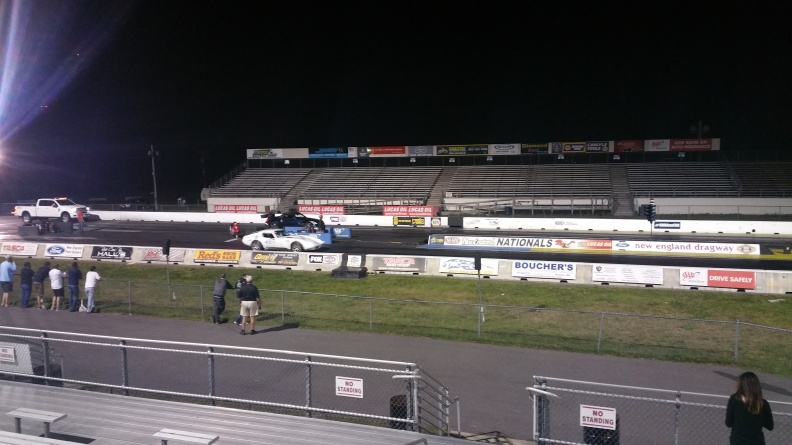 I played nice, staying over 13sec for the early night runs. Here is video of Matt and I, the only time we managed to line up against each other.
Matt just put in a new crate engine in his 1969 Camaro improving his times by 2sec vs the old engine. He had issues with the V-belt coming off the pulleys, but will get that fixed for next time.
He did run a couple of runs running low 13's
Towards the end of the day I decided to make a run without backing off… Well, it worked, best I ran was a 12:239@115.47mph. Not bad on crappy street tires.
Everyone had a blast, next time I am bringing Hoosier A7's to see if I can get any faster.
Till next time!
Pics from the night: http://www.johngeorgeracing.com/gallery/index.php?/category/404