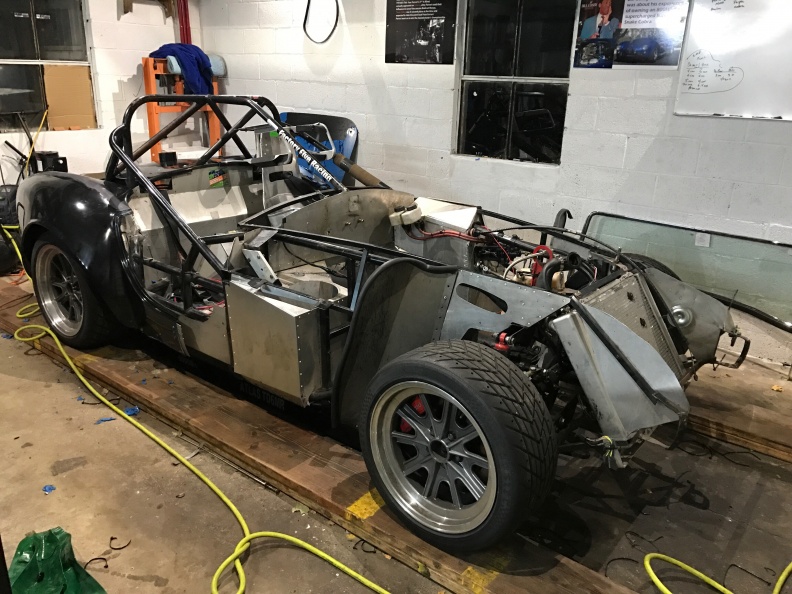 Teardown of FFR#48 Challenge car has begun!
This past weekend I took FFR#48 to Pennsylvania and with Brendan and Mark Dougherty's help took out the engine, transmission, ECU and engine wire harness, datalogger, differential cooler, etc.
The plan is to re-use the parts in the new Daytona Coupe kit. The Daytona coupe build has everyone excited, Mark, Brendan and I will assemble it in PA this winter with the goal to be ready for the 2017 race season. Stay tuned for lots of updates and pictures.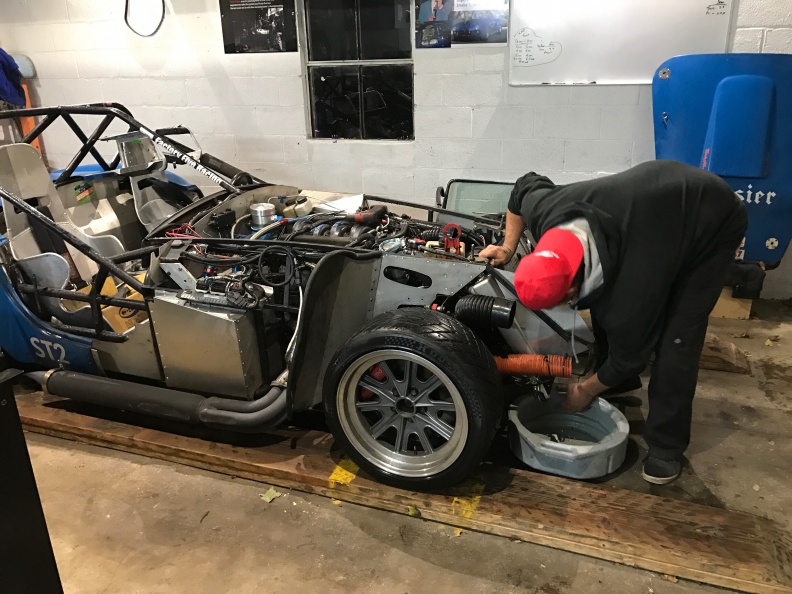 Brendan draining the coolant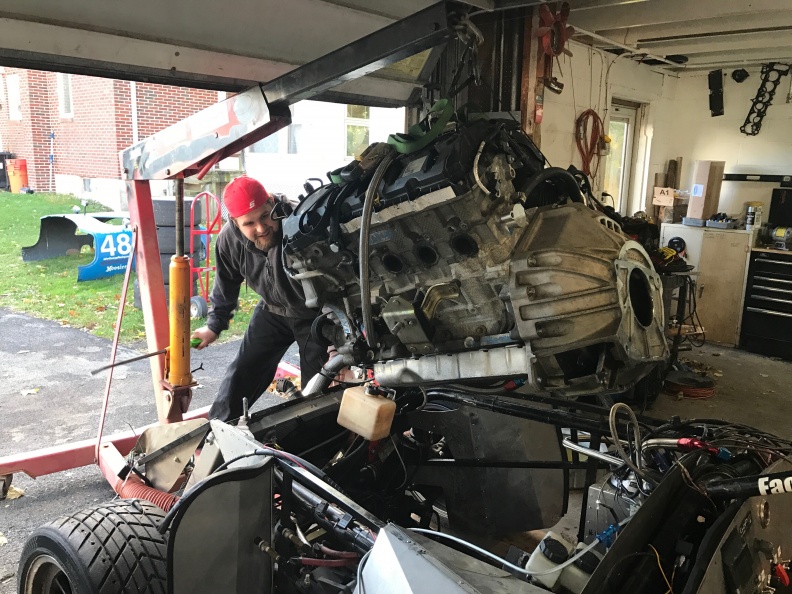 Taking engine out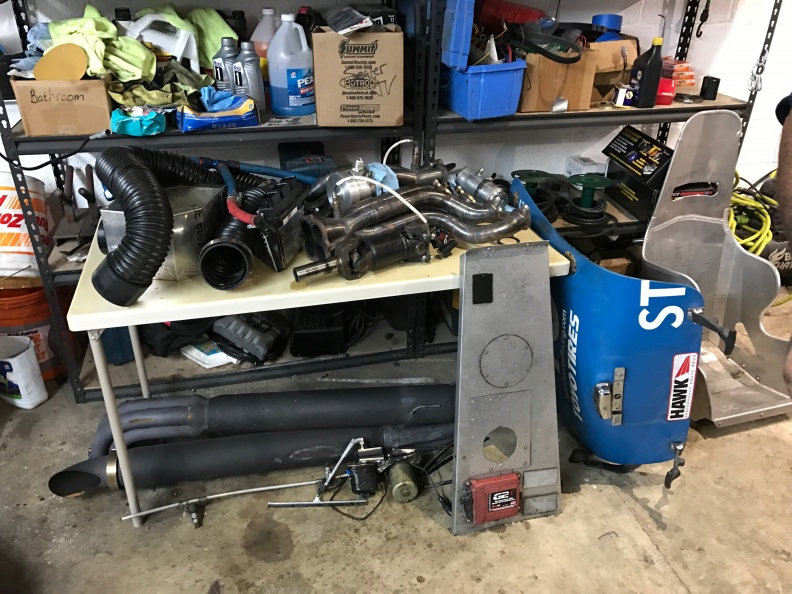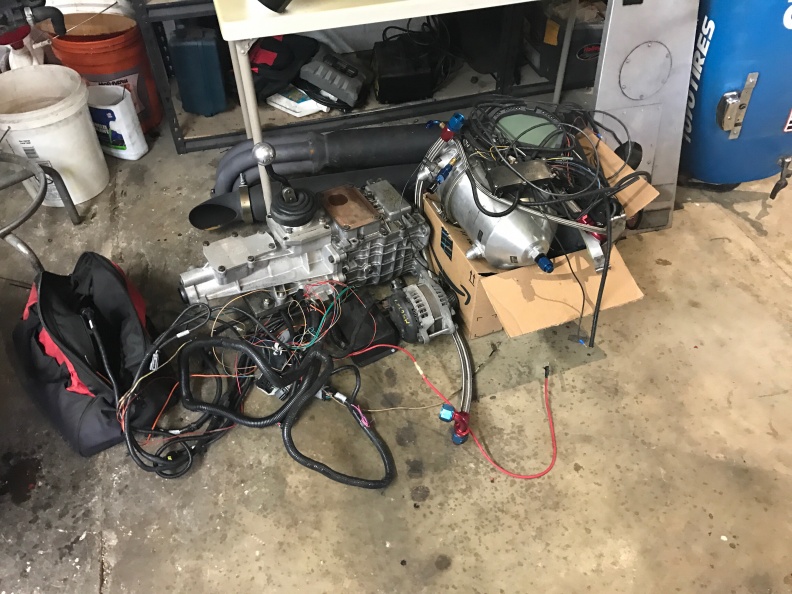 Parts are starting to add up!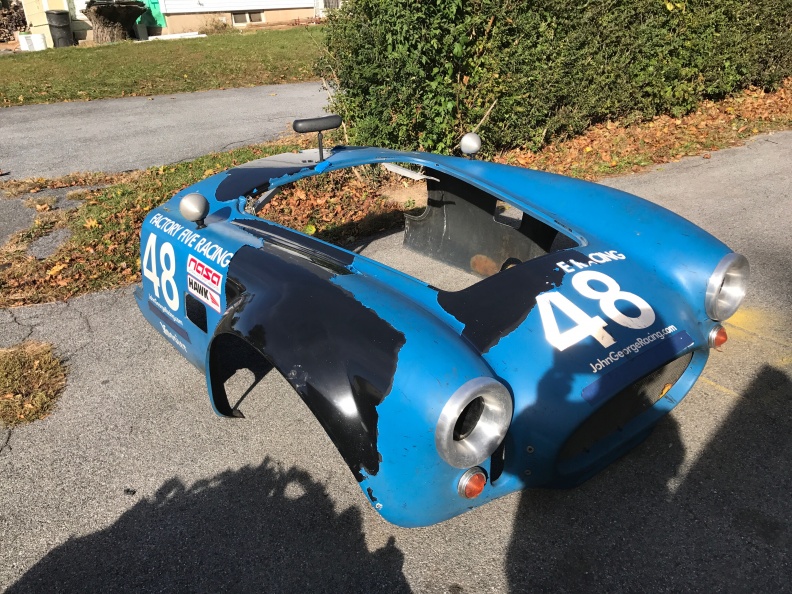 Removal of plastidip paint, jelcoat is underneath the plastidip paint, which you just peel right off.