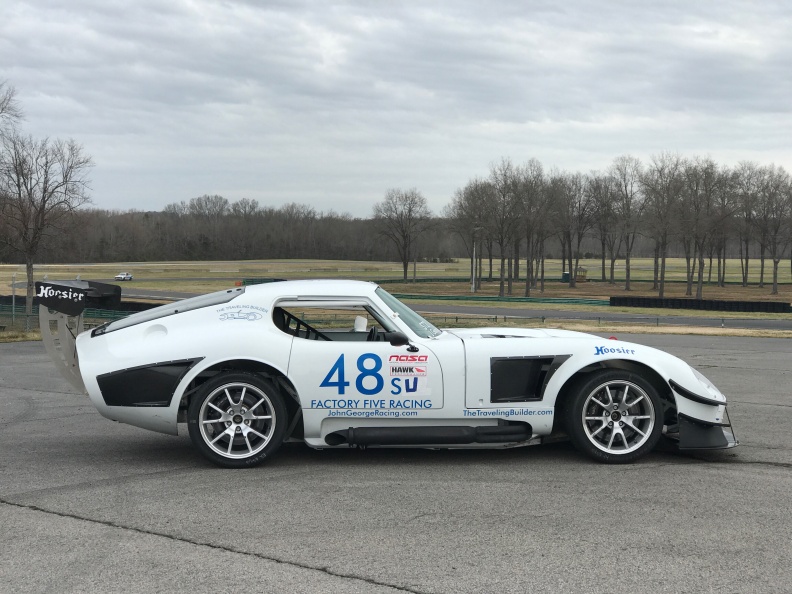 6 days to finish building the racecar, load it into the trailer, tow to VIR, and run a 2:00.414 @ VIR on the 2nd session out! WAHOO
It is all a blur now, days mixing into each other. I towed down to Marks Friday night 3/17/17, work on car for 5 1/2 days, load it on the trailer tow it to VIR Thursday 3/23/17, test Fri-Sunday 3/24-26/17.
Middletown Maaco finished painting the body, and it looks amazing. It was all ready for us to install on the frame but we still had a long list of things to do before body got installed. First things were to do alignment setting camber/caster/tow/ride height/test bumpsteer/scale/etc.. On top of that we did a full nut/bolt check as usual for race prep.
Then it was time to put the freshly painted body on the frame!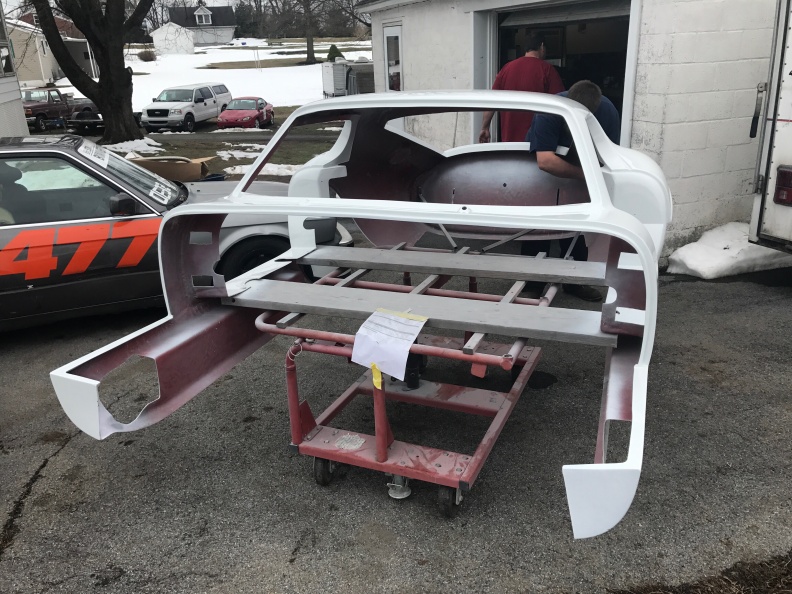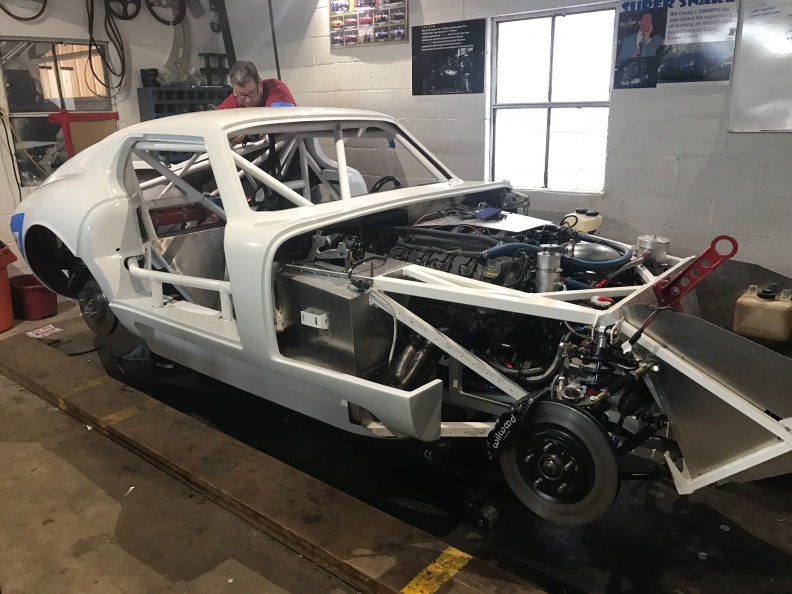 Wow! it looks GREAT!!! A LONG list of things to finish on the car before departure for VIR we methodically checked things off the list. Mark, Brendan and I worked tirelessly to get all critical things required for the test completed.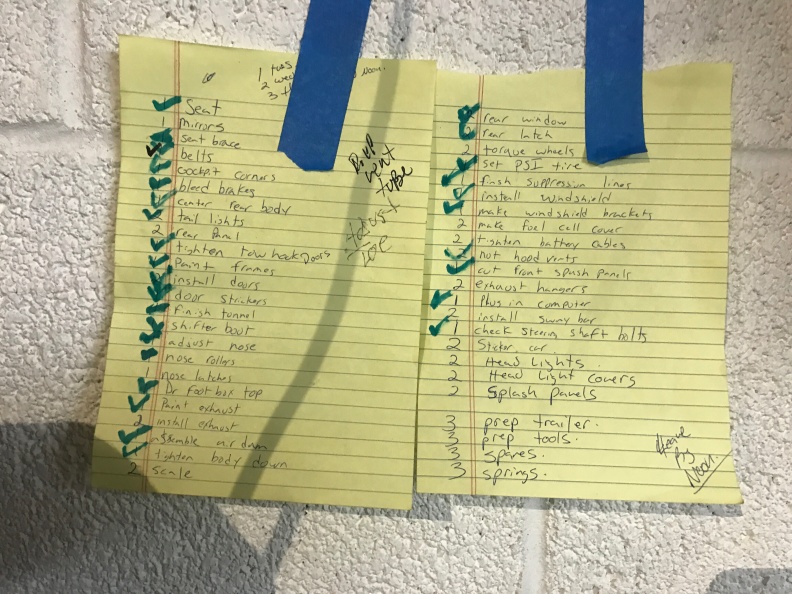 You can see the monumental list of what needed to be completed with numbers which day had to get done.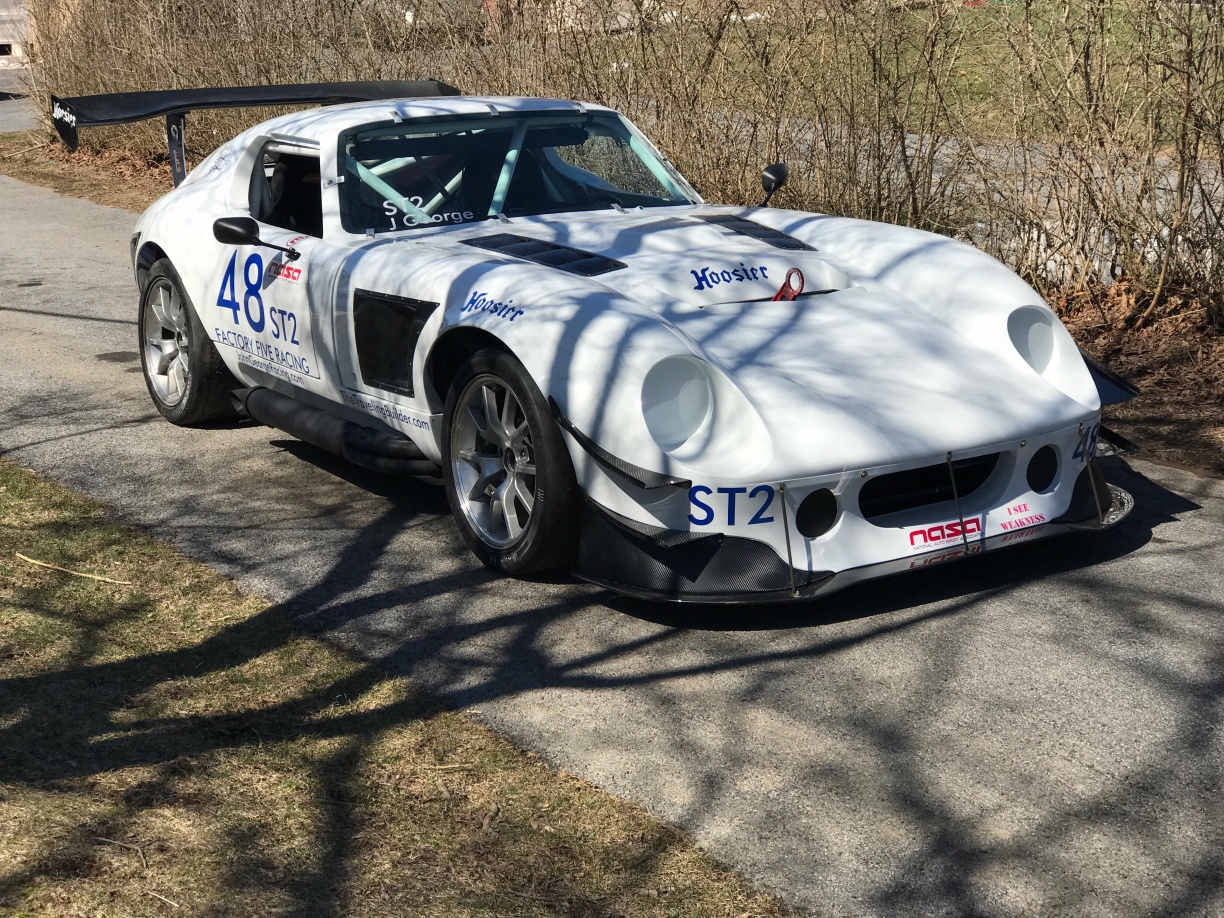 Finally done Thursday at 2pm, drove it out of the garage to take some pictures! looks fantastic with all the stickers. Harassed some of the neighbors by driving it up and down the street, it felt real good!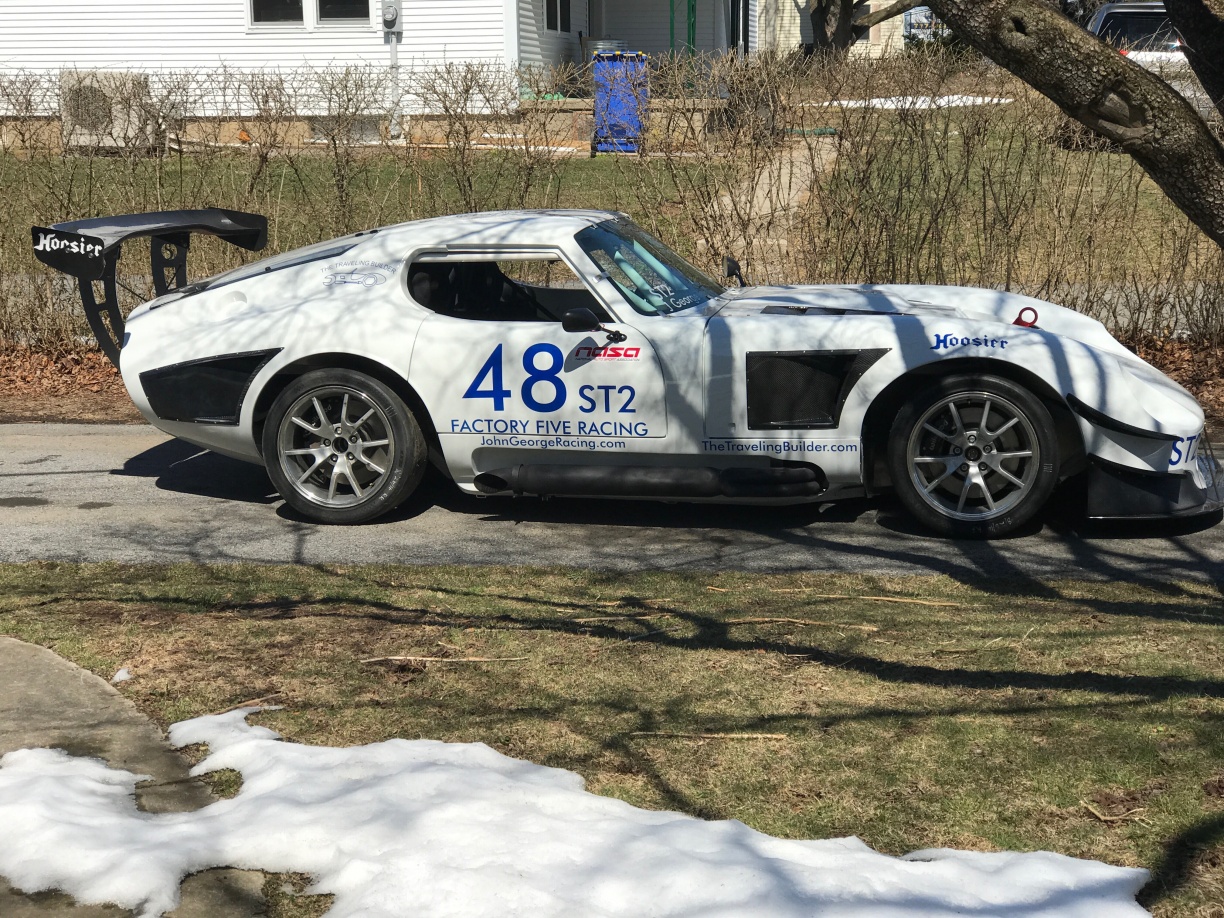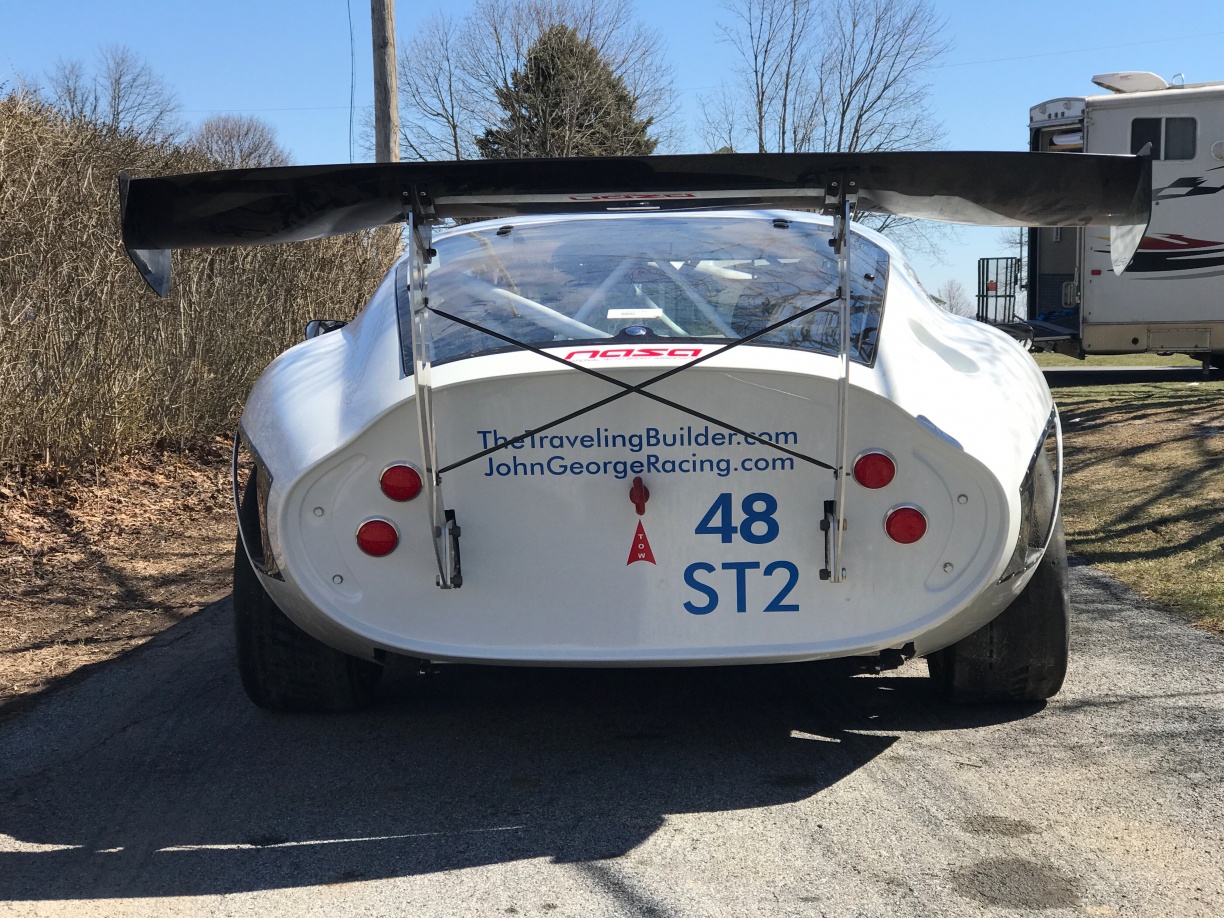 We then had to figure out how to get this very low car loaded into the RV, queue ramps on ramps.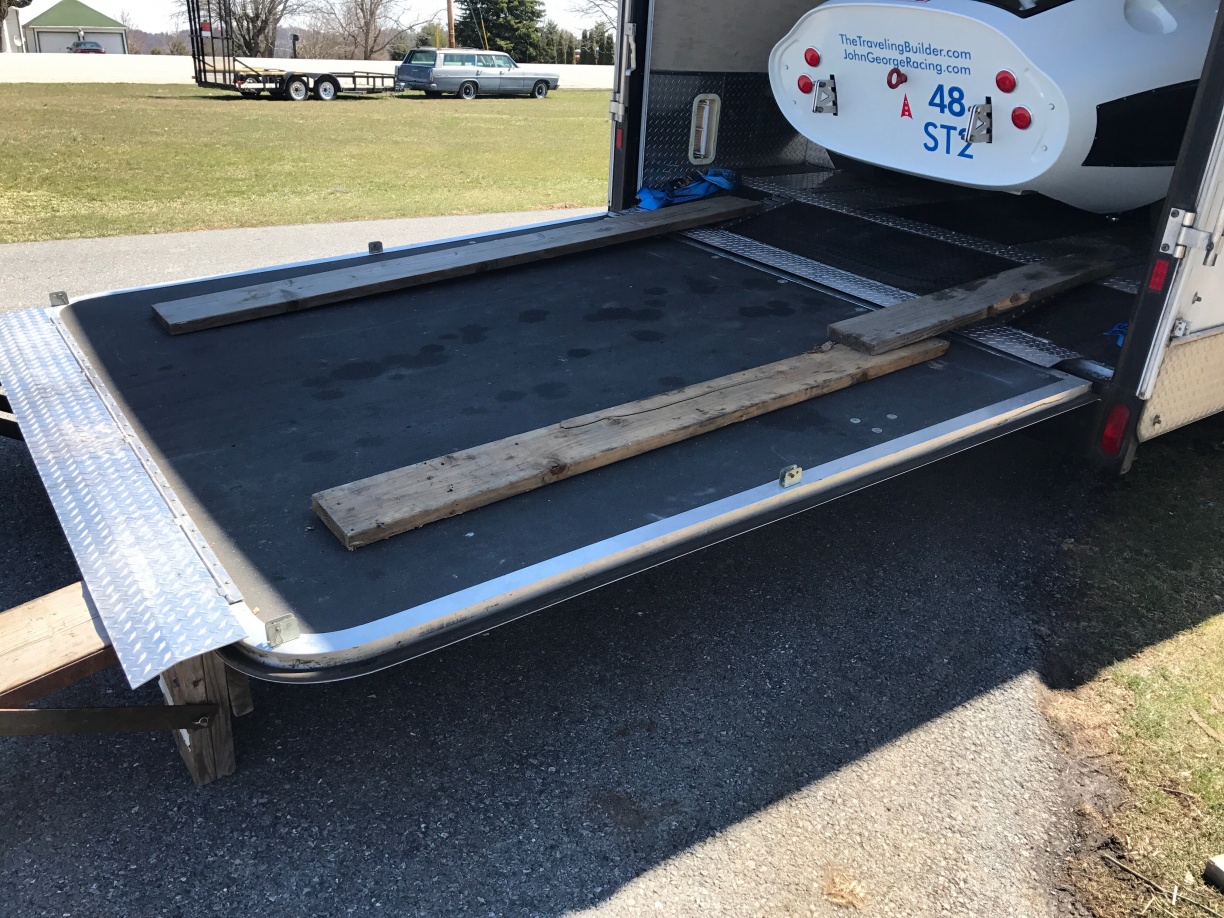 And it fit inside the toy hauler with inches to spare and without having to cut any cabinets! Yay! I was worried some cutting was required. We did however have to remove the front splitter and rear wing which is easy enough to do.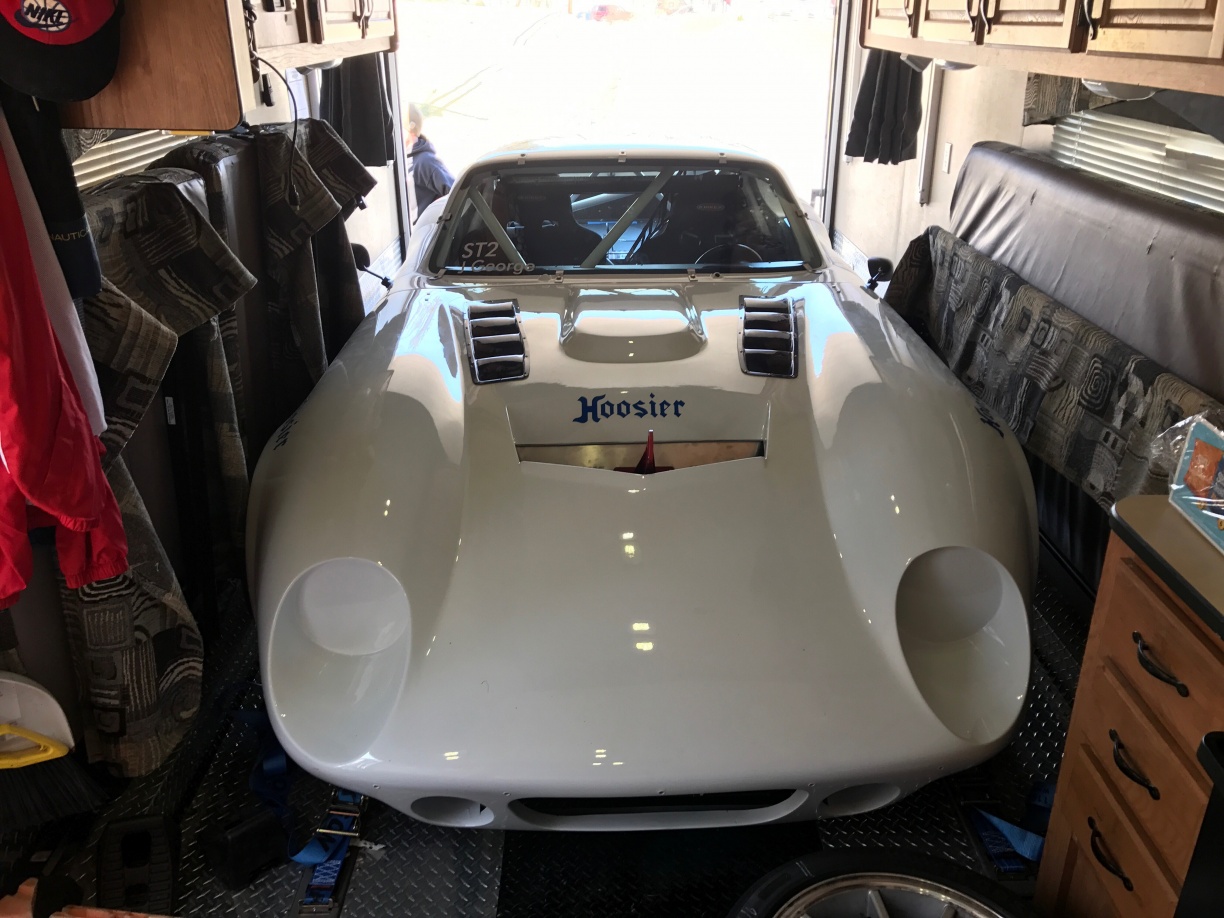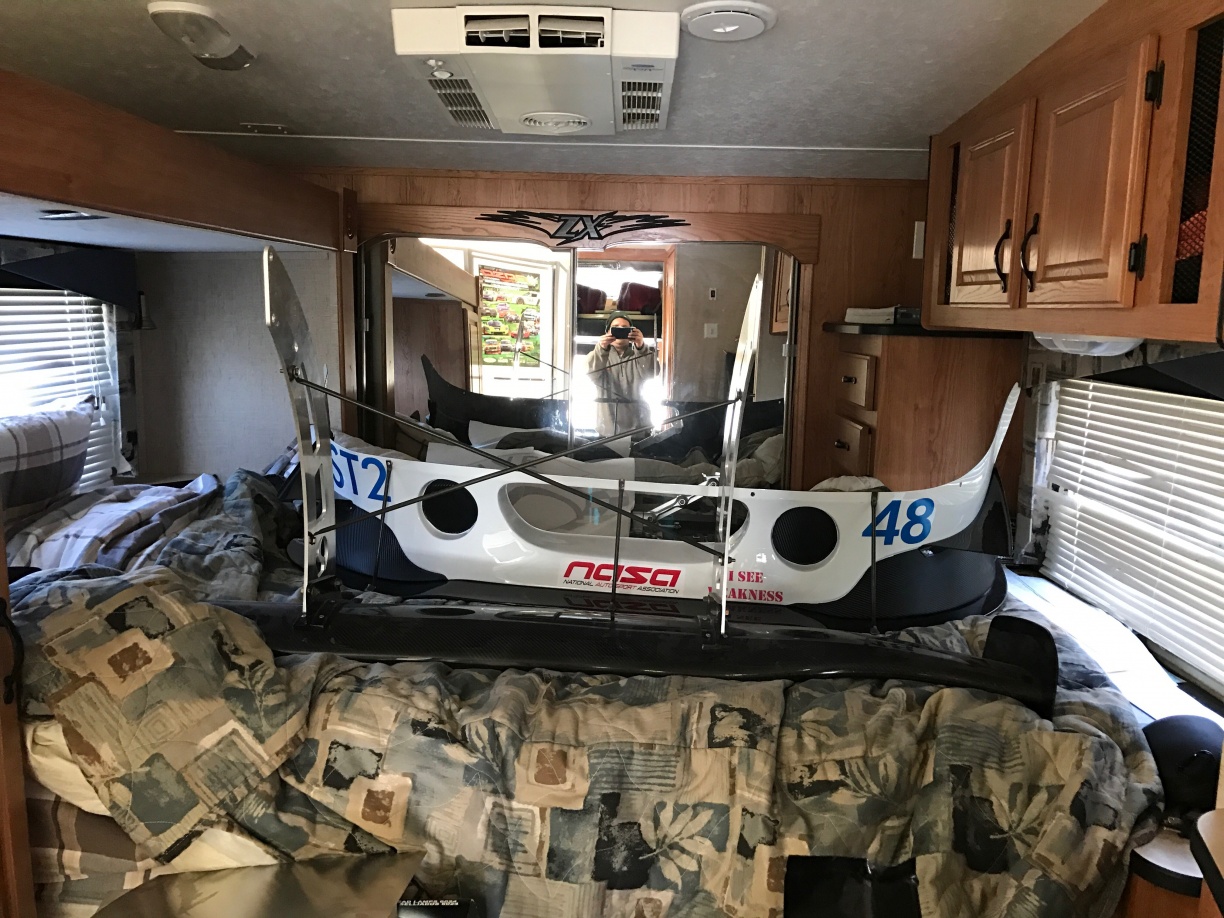 Build Weekend #5 pictures: http://www.johngeorgeracing.com/gallery/index.php?/category/394
---
Off to VIR now, a 6 1/2 hr tow from Hershey PA. Mark and I drove down in my rig, while Brendan, Sean Lingle and Chris Allen (SpecE30 racer) towed Chris's trailer down. Brendan defected and will crew on Chris's E30 for the weekend, while Sean and Mark are with me on the Daytona Coupe.
Wayne Patterson, a fellow FFR Challenge car racer, will arrive Friday morning at the track to also help crew on the car. With Dad not attending Wayne offered to cook for us! Thanks Wayne.
I had rented a garage anticipating lots of setup changes, Garage 9 was to be our home for the next 3 testing days.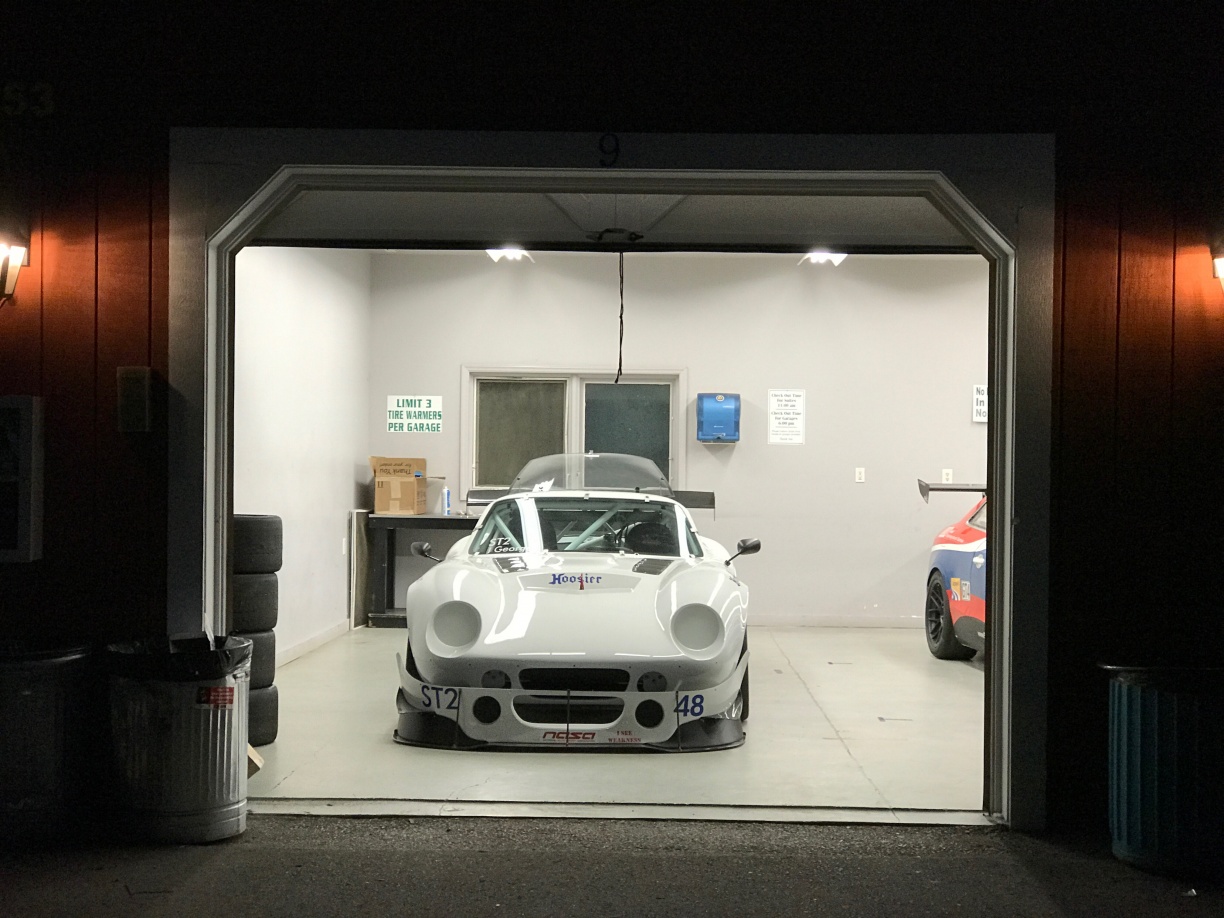 NASA events are as such, Friday test day with 4 x 40min sessions, Saturday practice in the morning, qualifying around lunchtime, 25min race afternoon, Sunday qualifying early and a 40min race in the afternoon. We had our work cut out planned making changes every session.
First things first, we had to get the car through tech. Being a new car, it needs a new NASA logbook. Waiting in line we took some nice pictures with the crew (from left to right – Brendan Dougherty, Mark Dougherty, Sean Lingle.)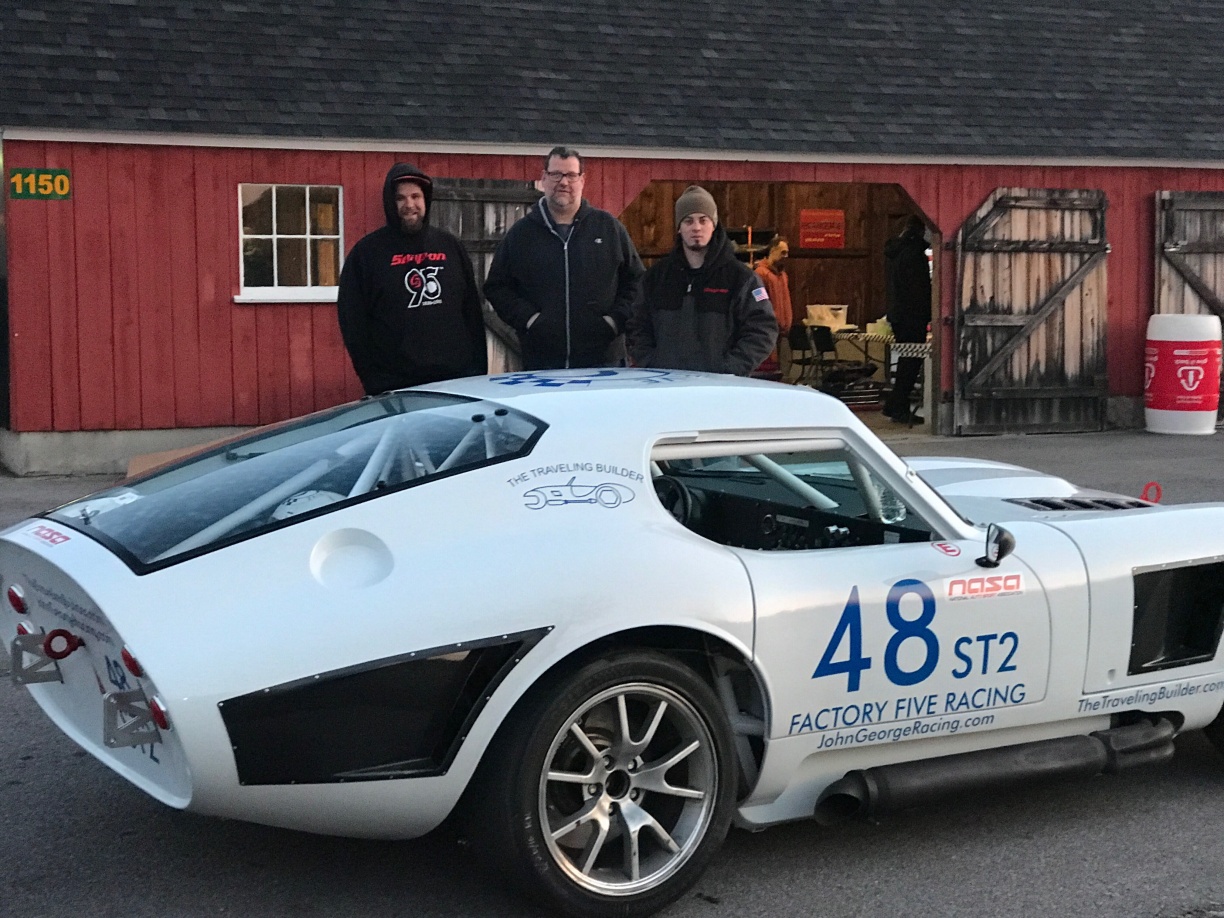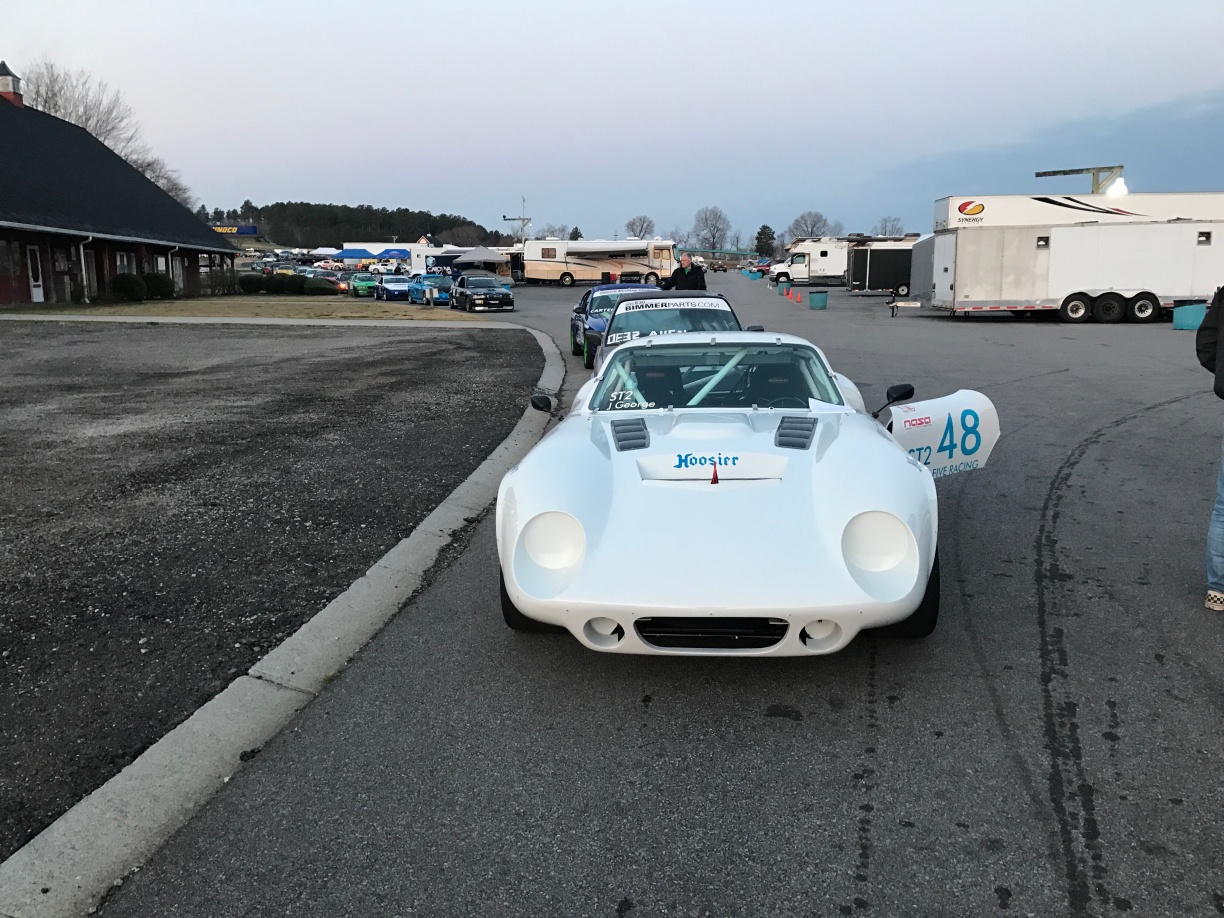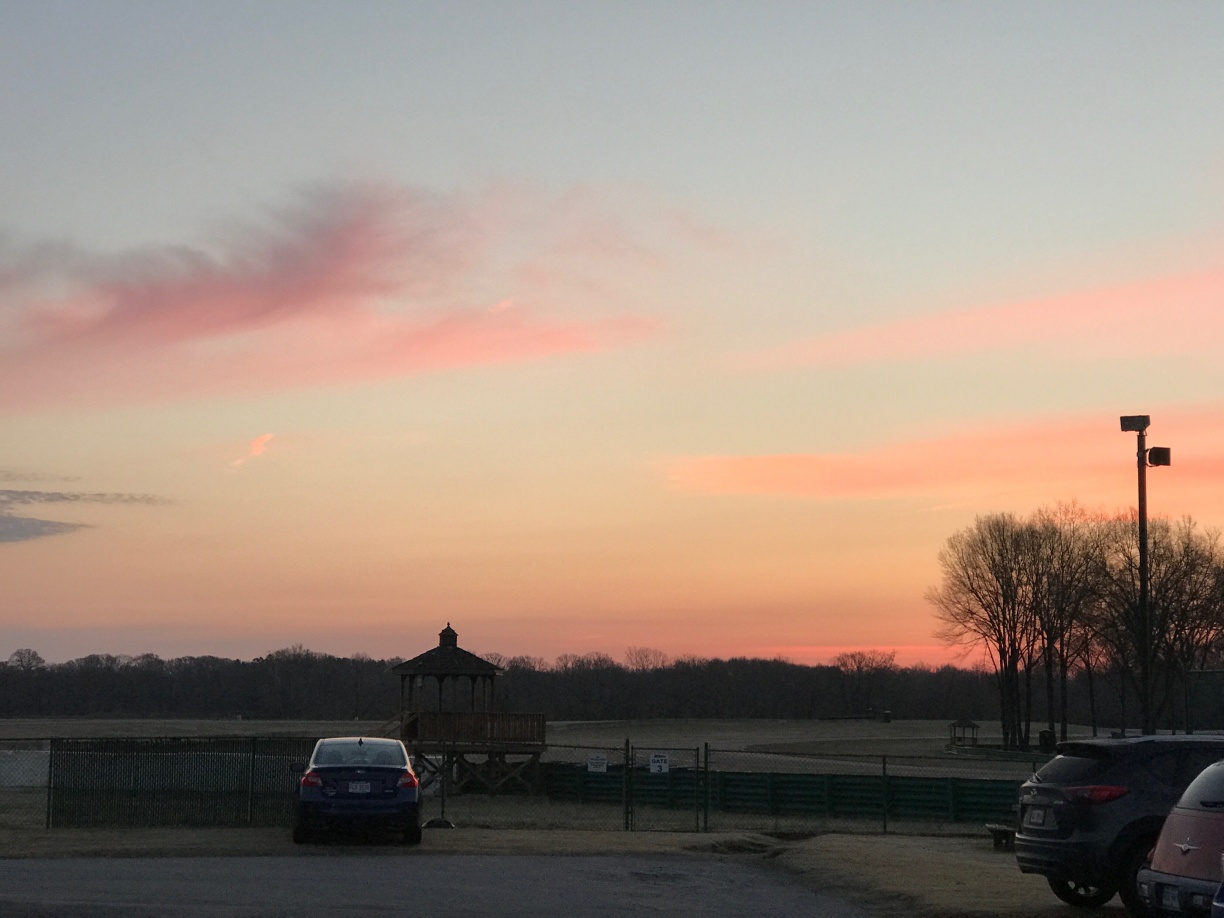 and it passed NASA tech!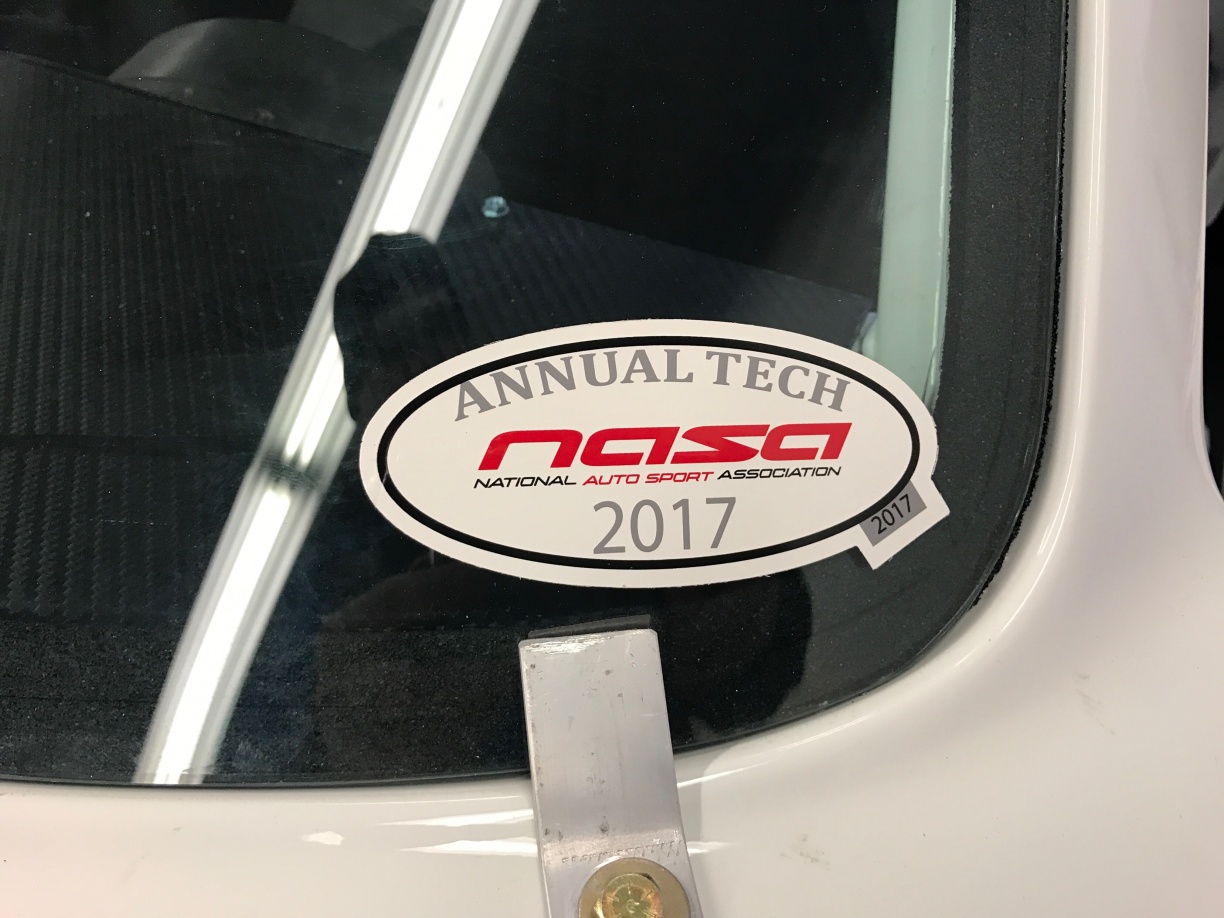 The first session of Friday was to be an installation lap, check to make sure all is well, no aero installed. We identified couple of issues and fixed them without problem. The car felt great right out of the box! time for some aero for the next session.
I start out session2 easy, slowly build speed. The car feels solid, no flex whatsoever, and is neutral balanced, no real oversteer or understeer. Our setup from the old Cobra #48 is very applicable to this chassis!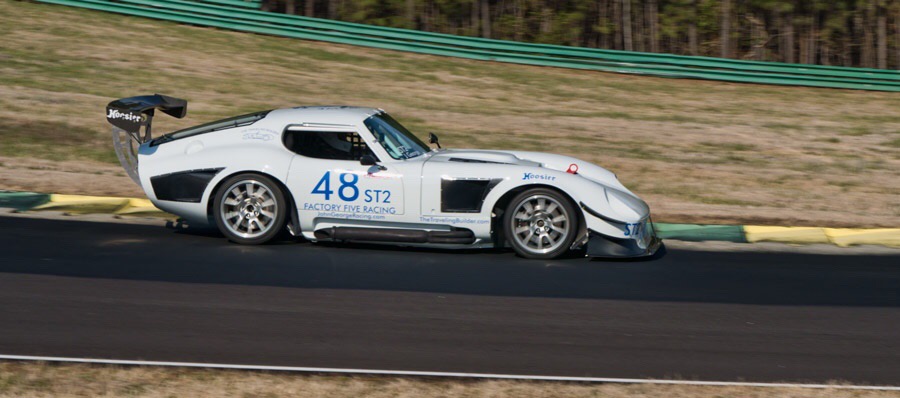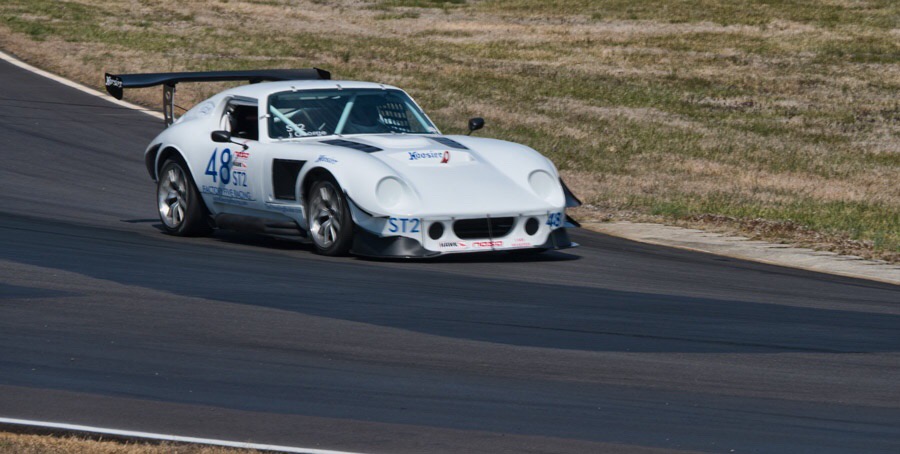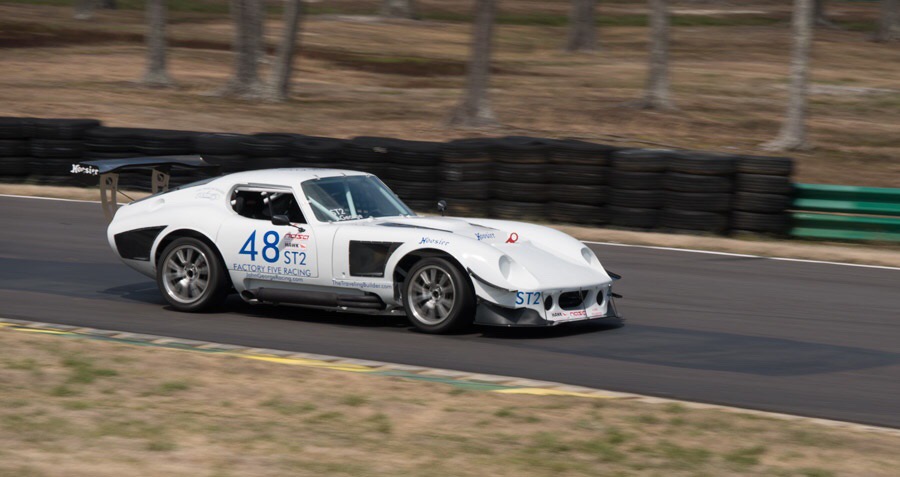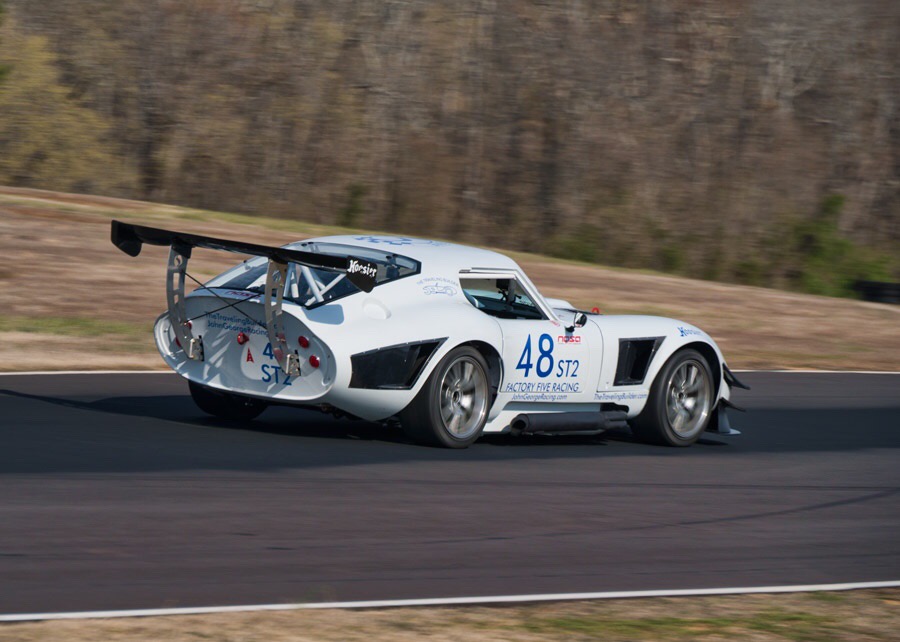 Some great pictures taken by a fellow FFR forum enthusiast boBQuincy.
Mark took a quick video of my driving by at speed. The sound of the car is awesome! White really stands out, Mark said he easily identified me coming down the hill onto the front straight both by sight and sound.
Lap times kept dropping as the session progressed, with me still feeling out the car I set a flyer, 2:00.414! on the second session of the day! Here is the fast lap incar.
Full session video here:
What is impressive is the entry of the high speed esses in 5th! at 135mph, and exiting at 141mph! felt super planted no drama.
I am also not maximizing the braking yet as we are dealing with some pad knock-back issues. Top mph was 149mph. The car just works and is super stable, a pleasure to drive.
My complaints after the session were: steering was too hard, squirmy under acceleration and slightly twitchy at high speed. We remedied this by changing the power steering to be more power assist (KRC pump has multiple pressure fittings and you can easily change the feel, I went to stock to what the original pump came with), and adding more rear tow-in to add stability. After the session the crew checked over the car as usual and found both outer CV boots had been cut and spewed CV grease all over the new frame!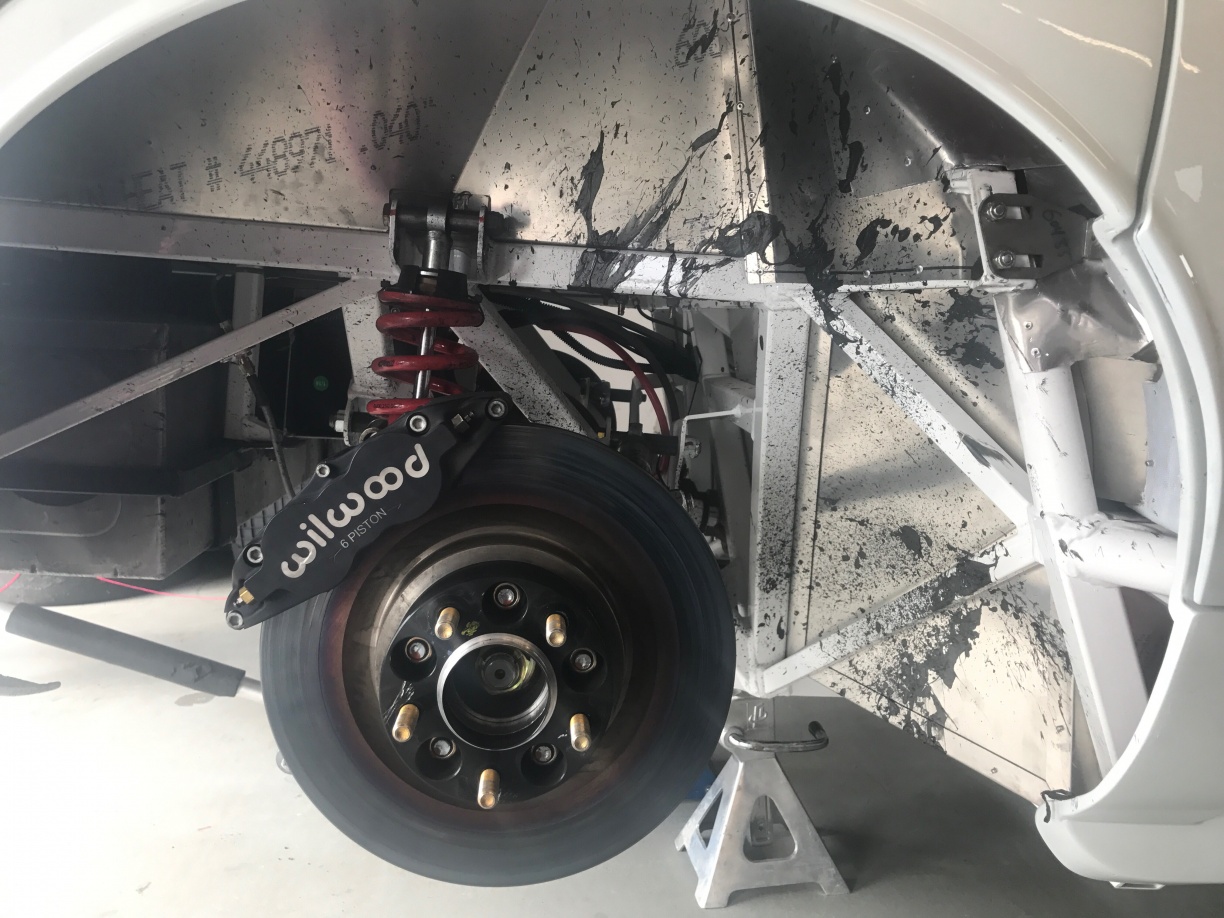 Mark and Sean cleaned up the nasty CV grease and not having new boots made our own out of a plastic bag and zipties!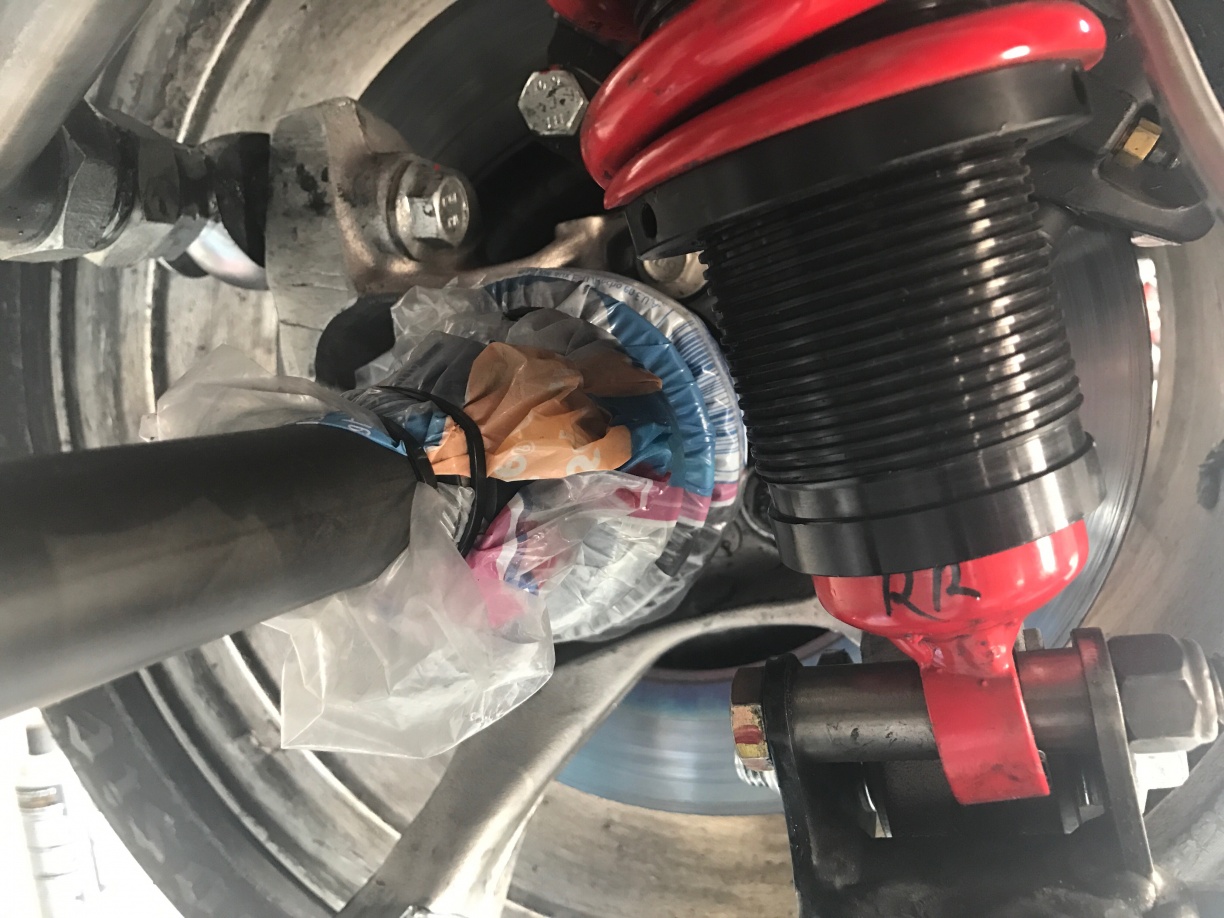 We also added zipties to all the grooves of the inner and outer CV boots to stop them from expanding under speed. We should have done this before the event but it slipped under the radar.
I highly suggest adding zipties as shown below in both inner and outer CV boots before you go drive it!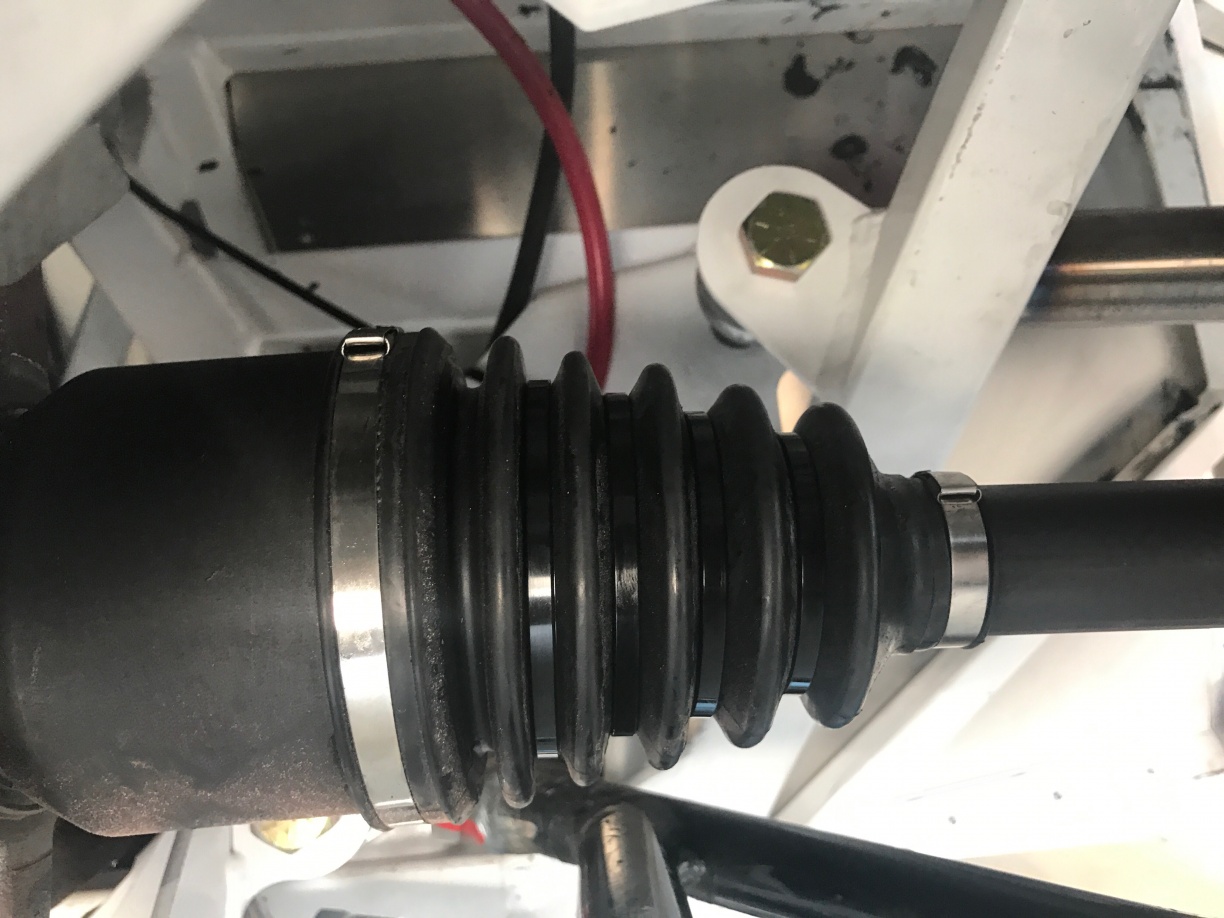 Session 3 we tried less rear wing, and the car oversteered too much. Good! we found the limit! so we set it back to where it was at 8deg instead of 3deg. The racepak dash warning light came on for low fuel pressure in left handers. So the crew fuel cell dived finding the problem and fixing it – I run 2 fuel pumps one of the fuel pumps on the right of the cell had its power wire come loose.
The last session of the day was a fun race. I started mid pac and made my way to the front chasing a fast Porsche 911 in the GTS4 class. I was gaining on him until the hood started lifting about 2″ in the back on the straight-a-way.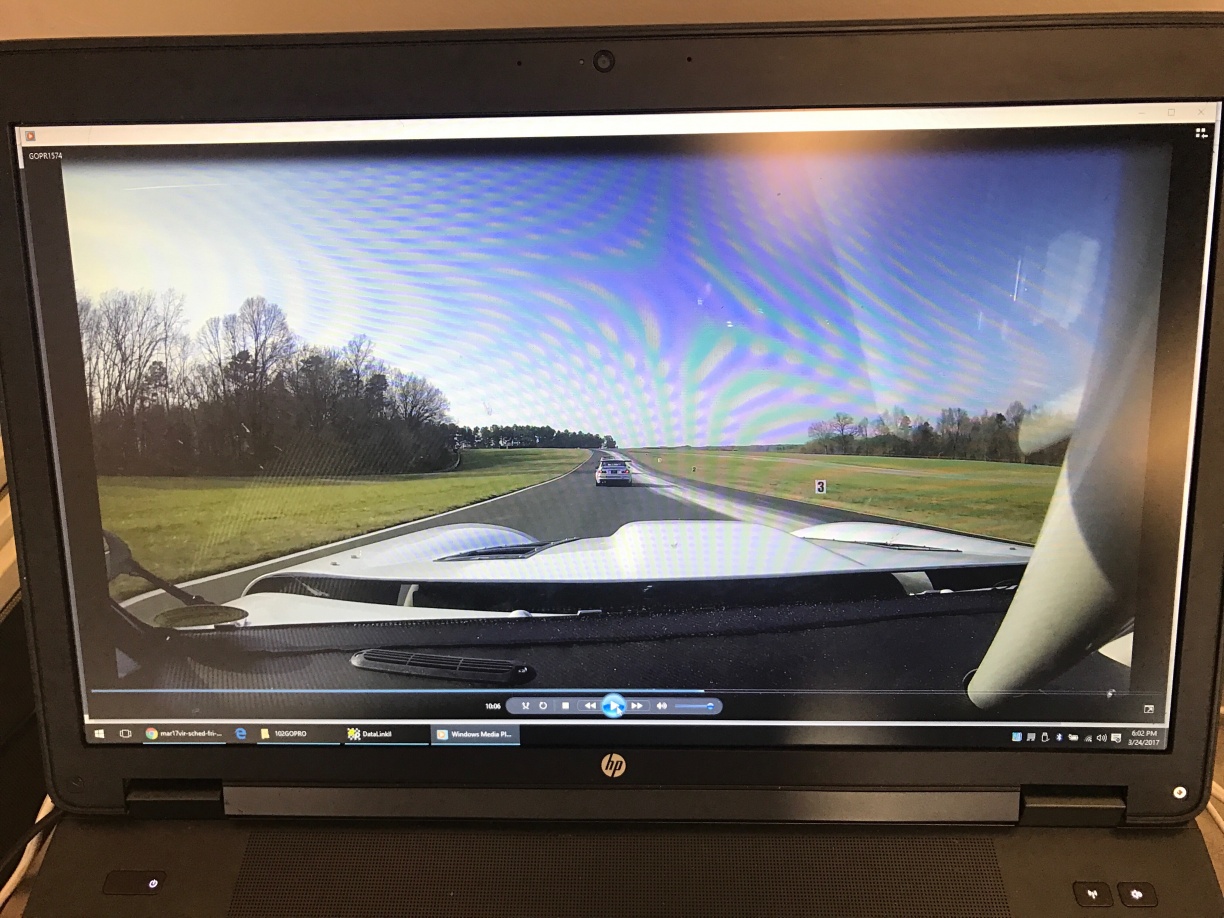 I decided to come into the pits, except Mark/Brendan/Sean/Wayne were watching the race and not in the garage. I convinced a fellow racer to tape the hood down and went back out.
Rejoining the race, it got a little exciting as I had to go off-track to avoid a fellow racer from making contact, it seems I came up on him so fast he didnt have time to see me. After the race came and found me, apologized for the incident and was glad nothing was damaged.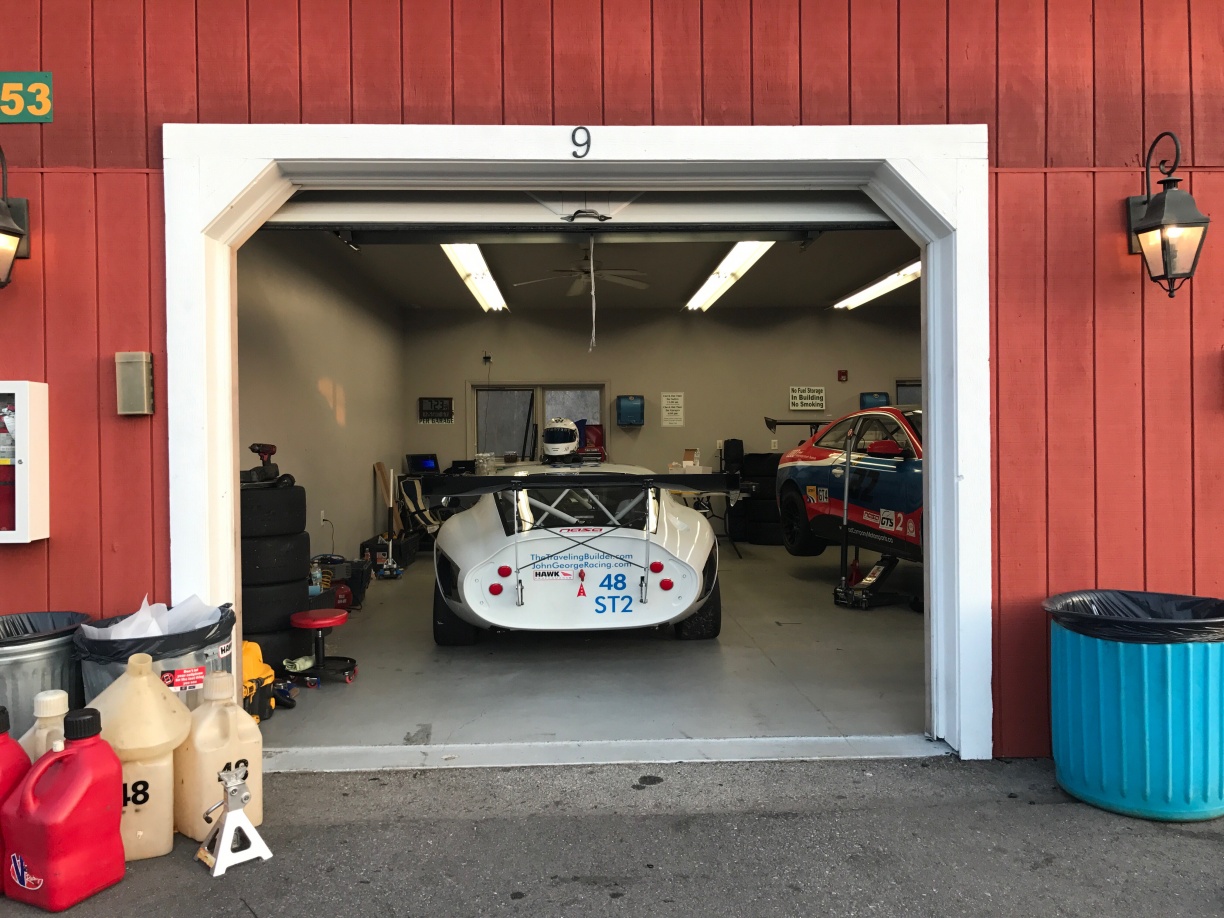 After a successful day we had dinner and toasted to a great first outing with some champagne.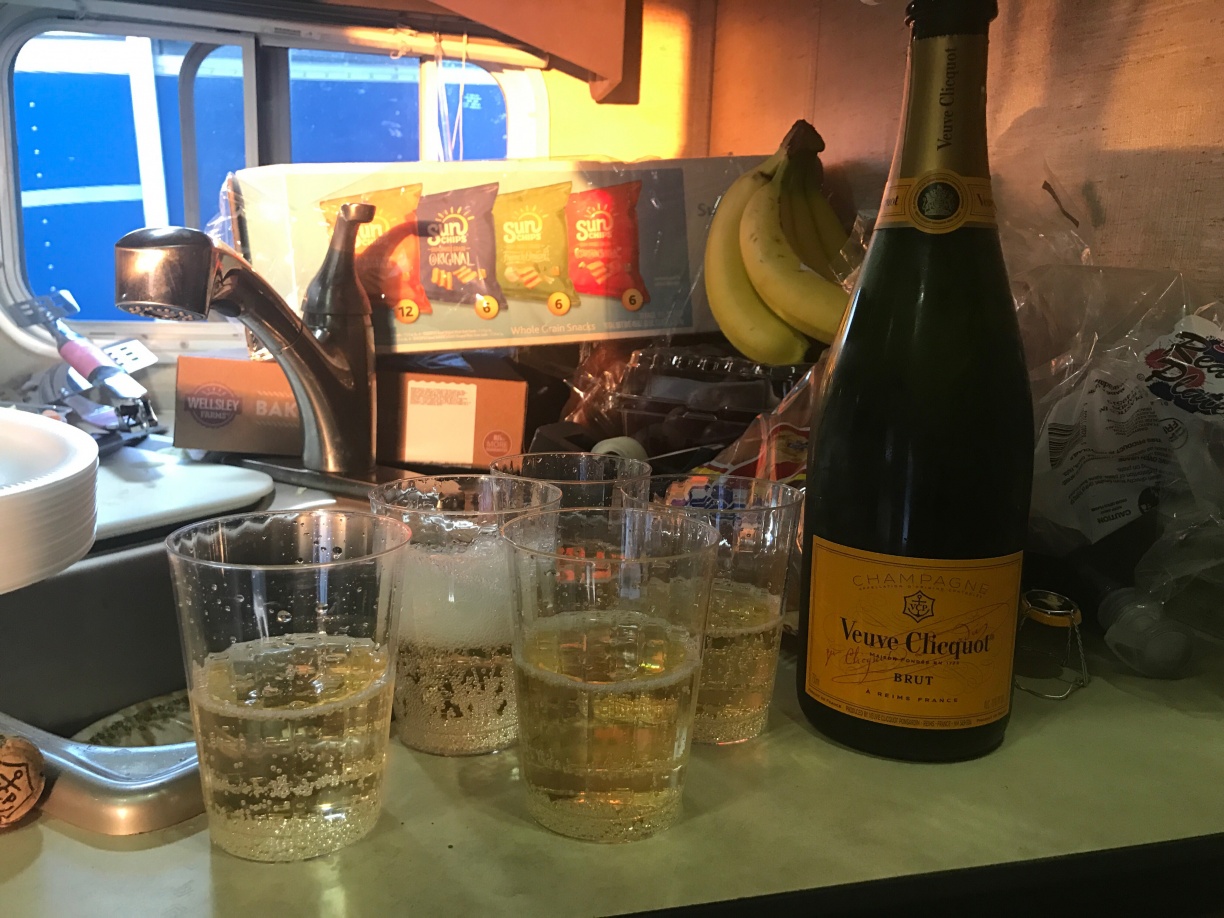 What a team! I am so grateful to Mark, Brendan, Sean, Wayne, Jim Schenck, Dave Smith and all the FFR guys and gals for making all of this possible.  It took us around 29 days to build from the ground up a racecar capable of 2:00 at VIR! that is no small feat.
Saturday practice we raised the ride height by one turn as we were bottoming out on the frame. We decided to run as low as possible and found the limit! Next session, qualifying, we changed rear camber/tow again based on tire temps. I qualified 3rd overall with a 2:00.591 and was ready to have a great race. The start was fast and fierce with me in the top 4 racing hard, getting into 3rd on the back straight passing DJ's BMW I downshifted into 4th at the top of the hill and there was a big vibration. I had the clutch disc go bad before and this felt early similar. I decided to come right in to save the car, a good thing as I could not get it back into gear. I coasted off into the paddoc and used the starter to 'get me going' enough for the engine to turn over and start allowing me to drive back to garage#9.
Brendan/Sean/Mark jumped on the car removing the trans/bellhouse/clutch diagnosing a bad pressure plate! Wayne and I ran for parts finding a stock 1992 Mustang GT pressure plate in stock at Autozone! we hurried back the guys did a great job installing it.
The bad pressure plate: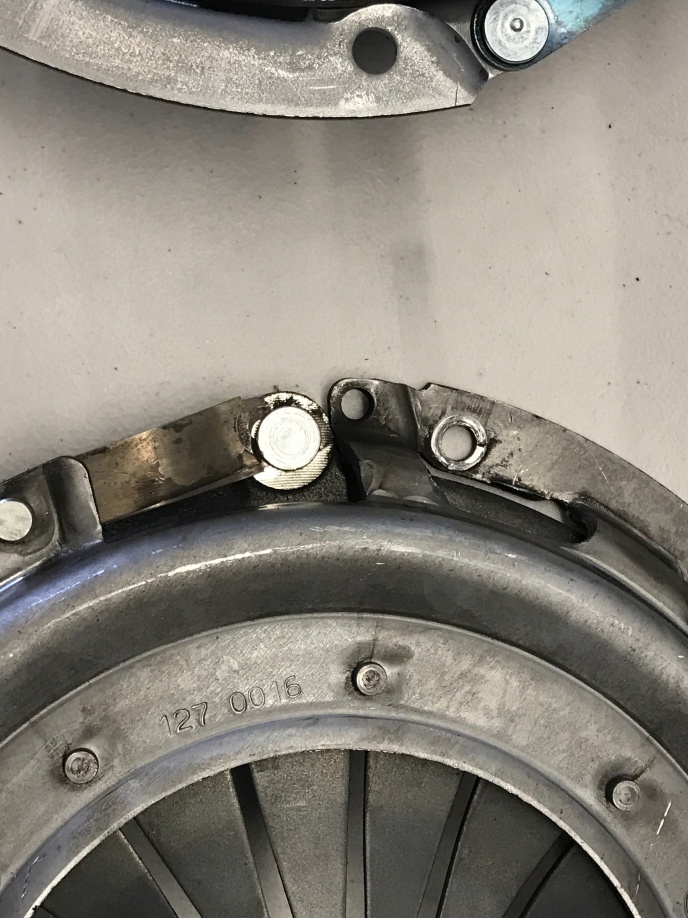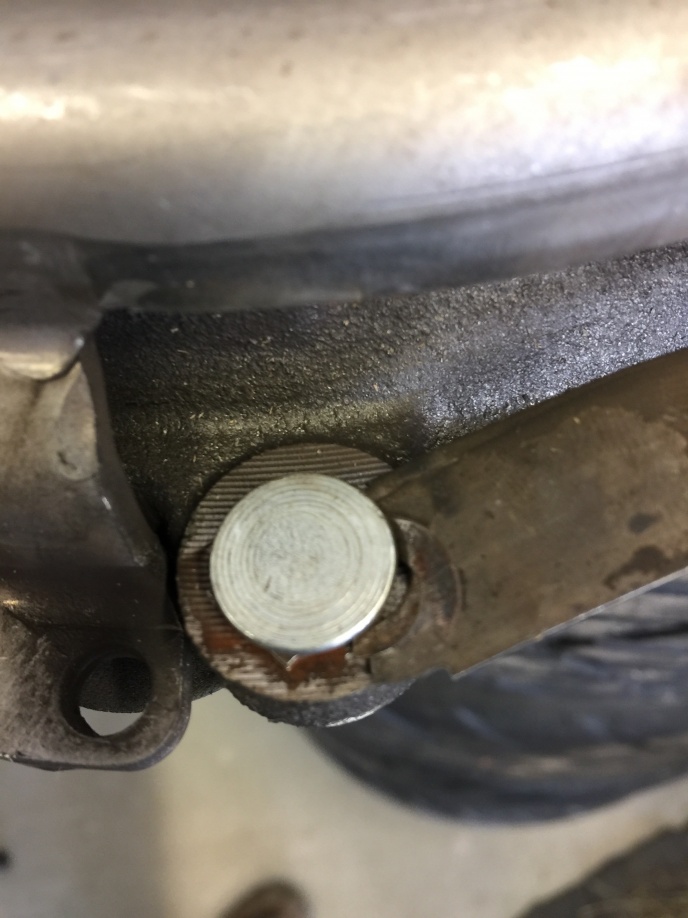 Brendan installing the trans again.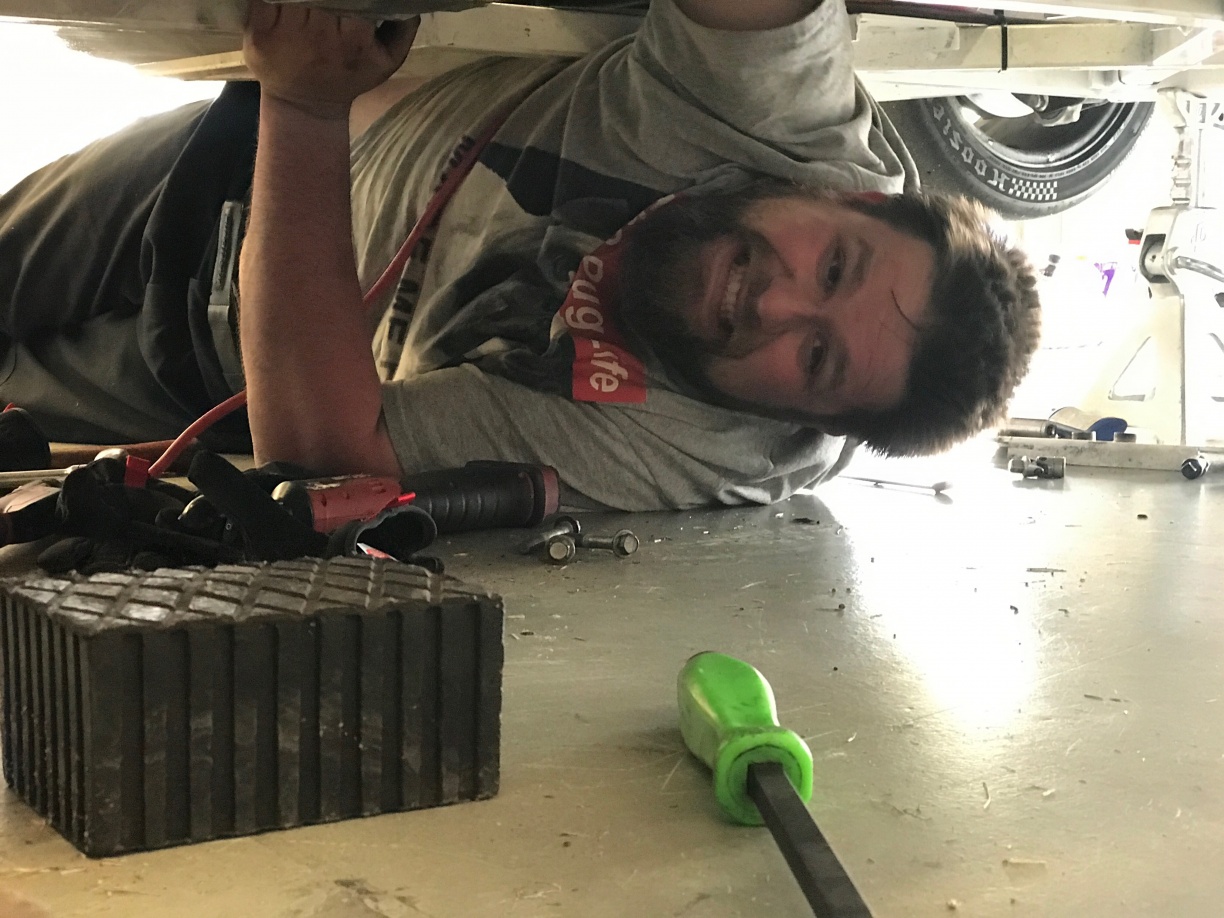 New pressure plate installed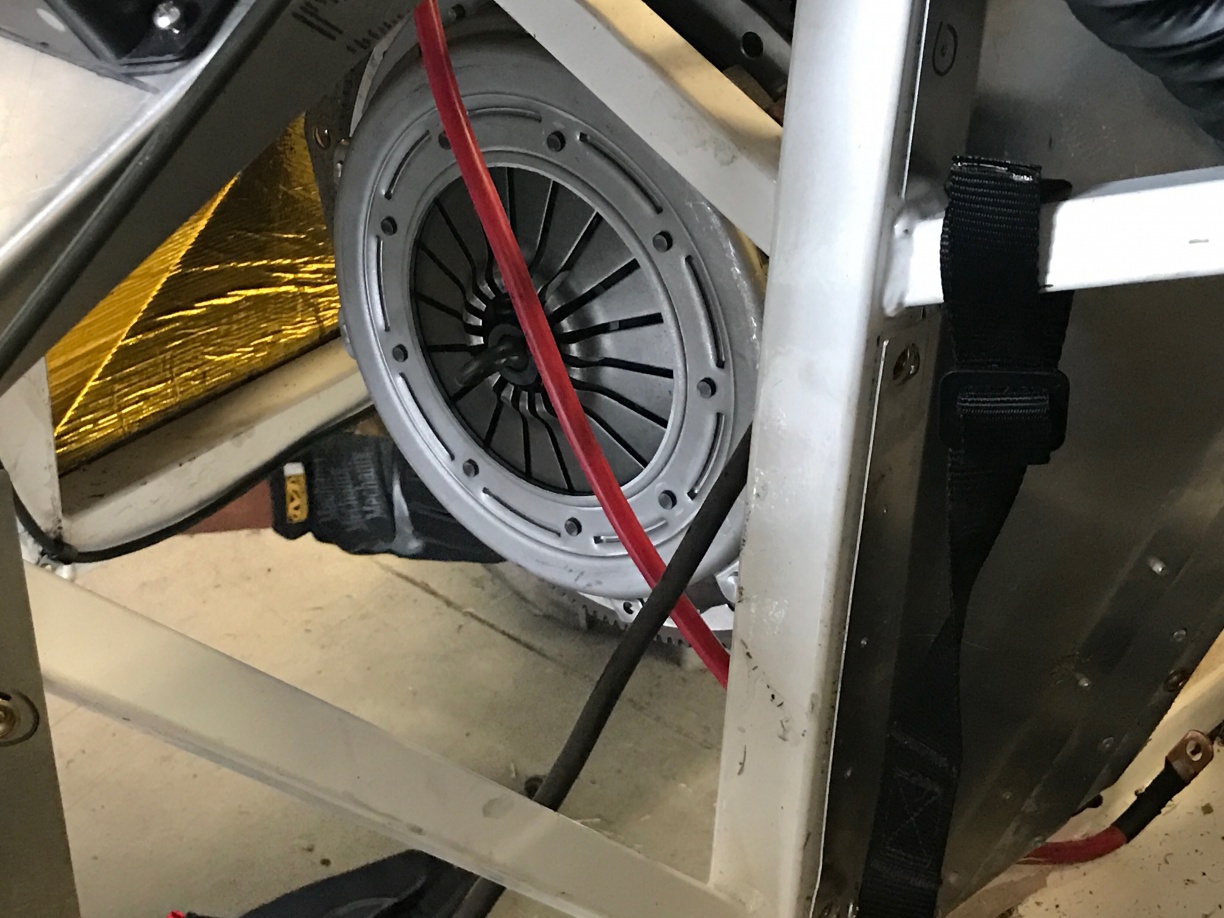 This job was made much easier by thinking ahead early in the build making panels removable (Brendan gets credit for this!) Glad we thought ahead!
We had difficulty with the transmission getting it back in place, so we took it back out and cut unneeded stubs off the transmission to make it easier to install.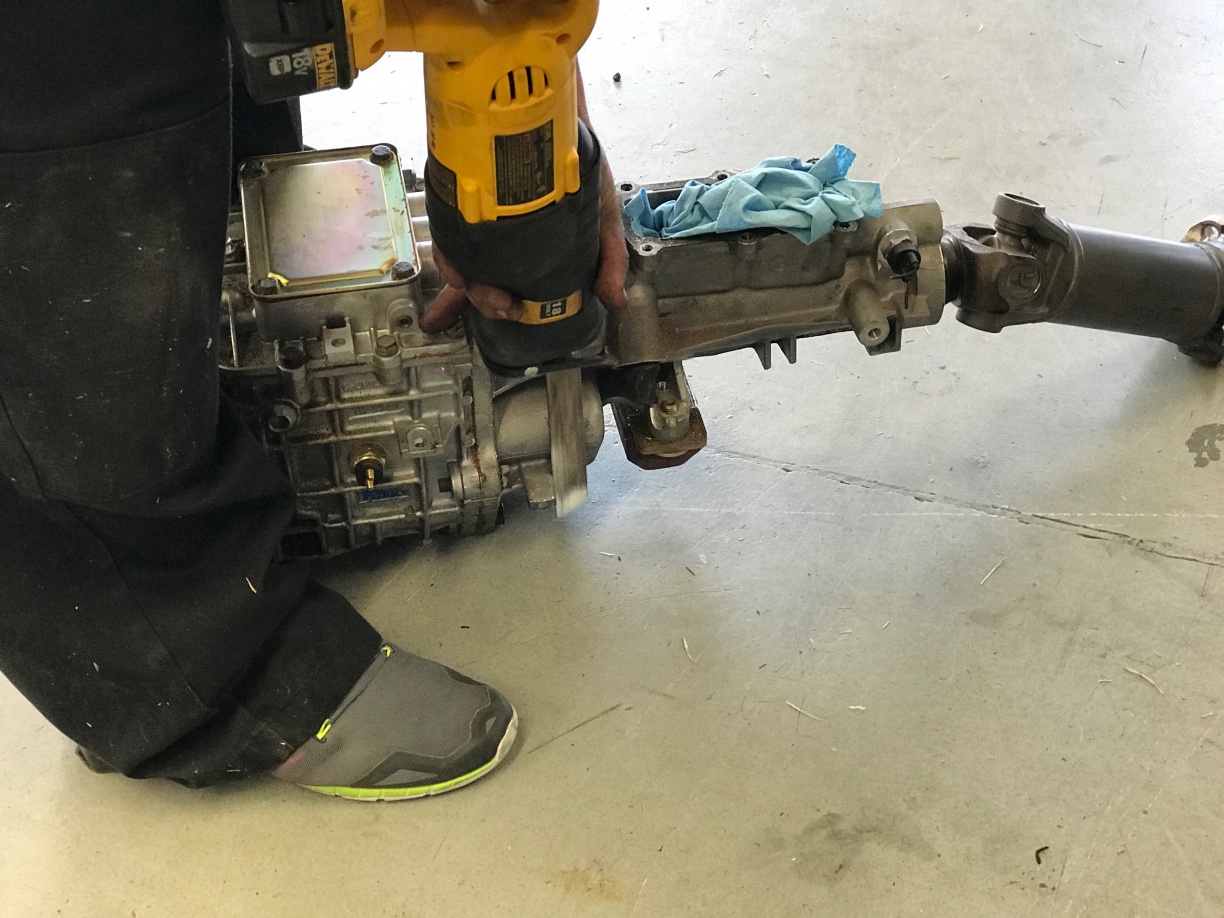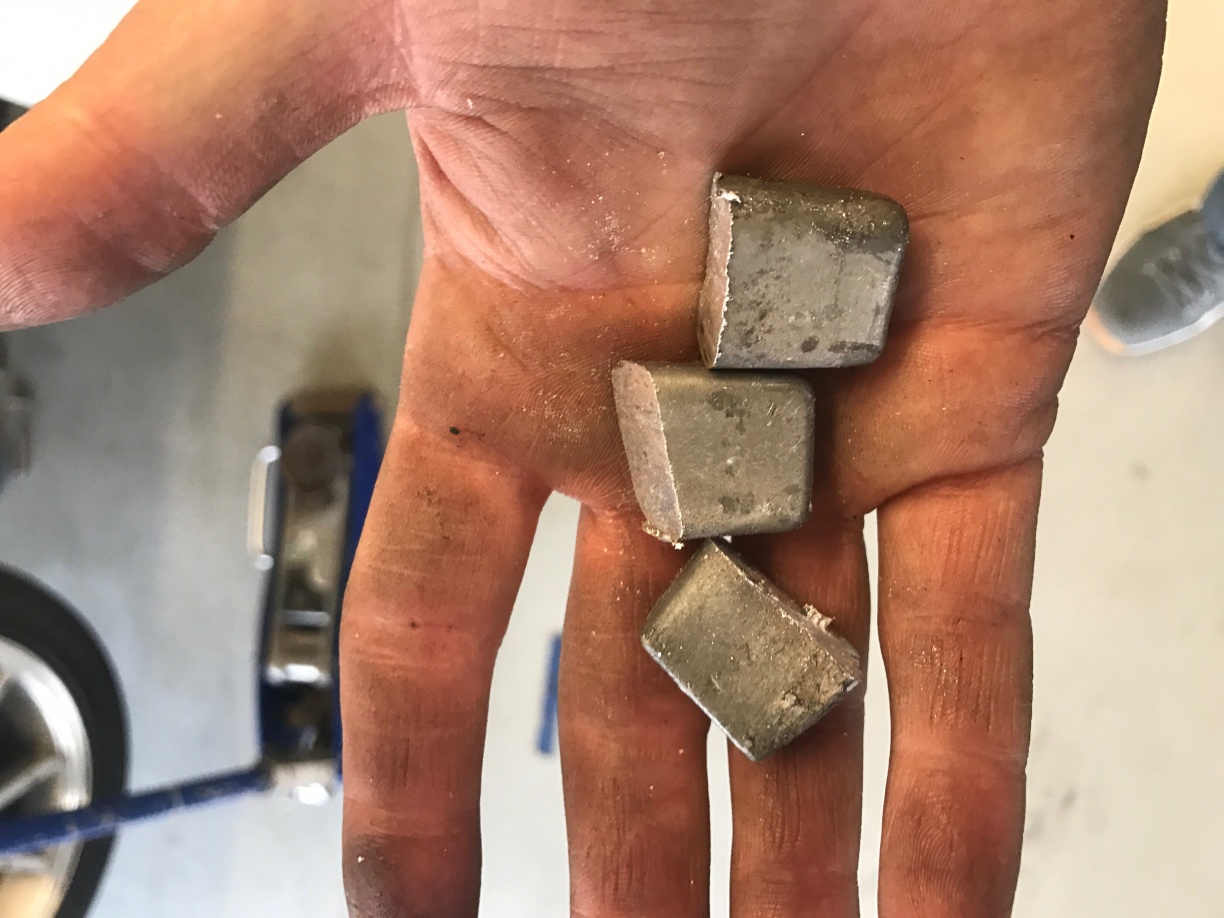 Sunday  had 2 sessions scheduled, qualifying early and race in the afternoon. Before qualifying we made yet another spring change stiffening the car further as Im still bottoming out. We didnt listen to Jim's logic and put in 750lb springs instead of 700 in the rear. The car had oversteer. I set a 2:01 time putting me 2nd overall for the race.
After qualifying we wend to take some pictures of the car.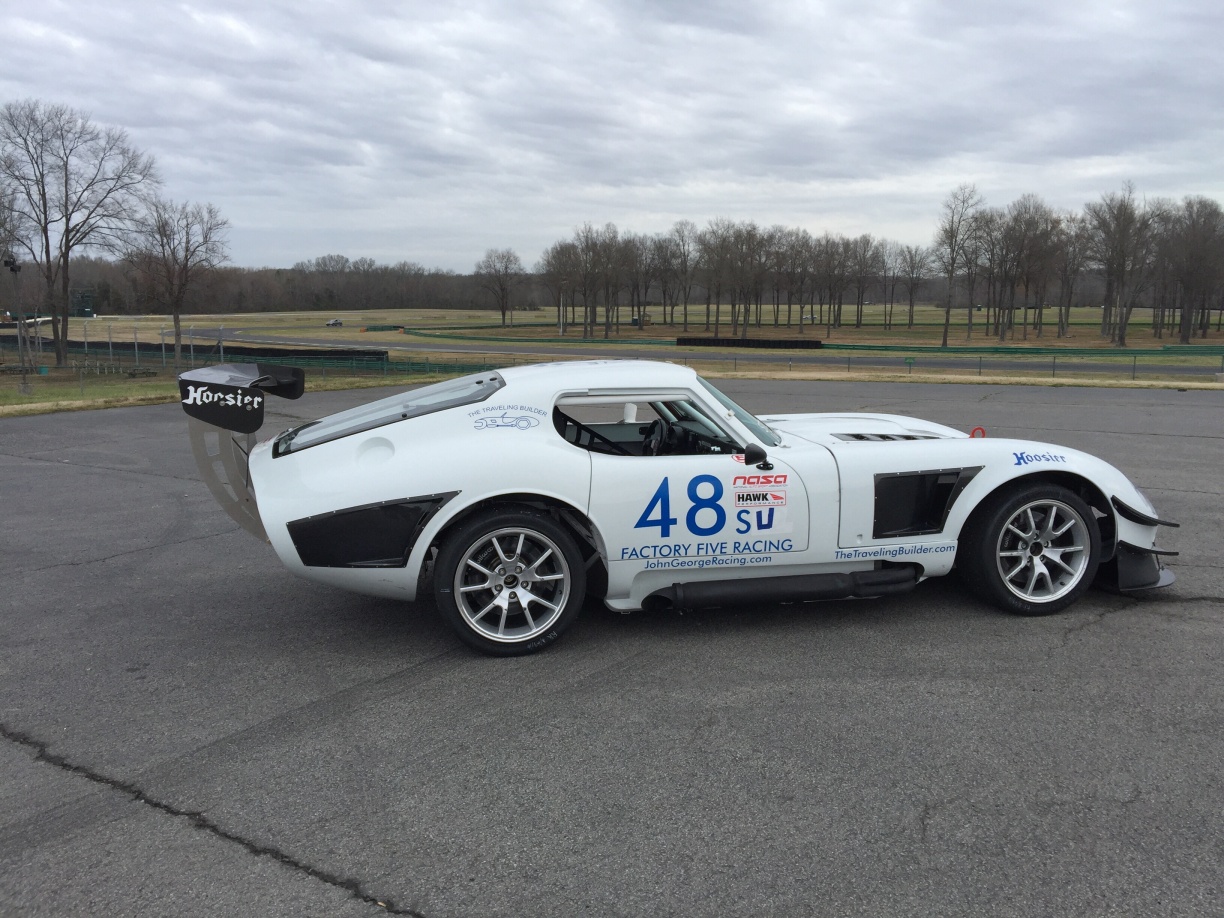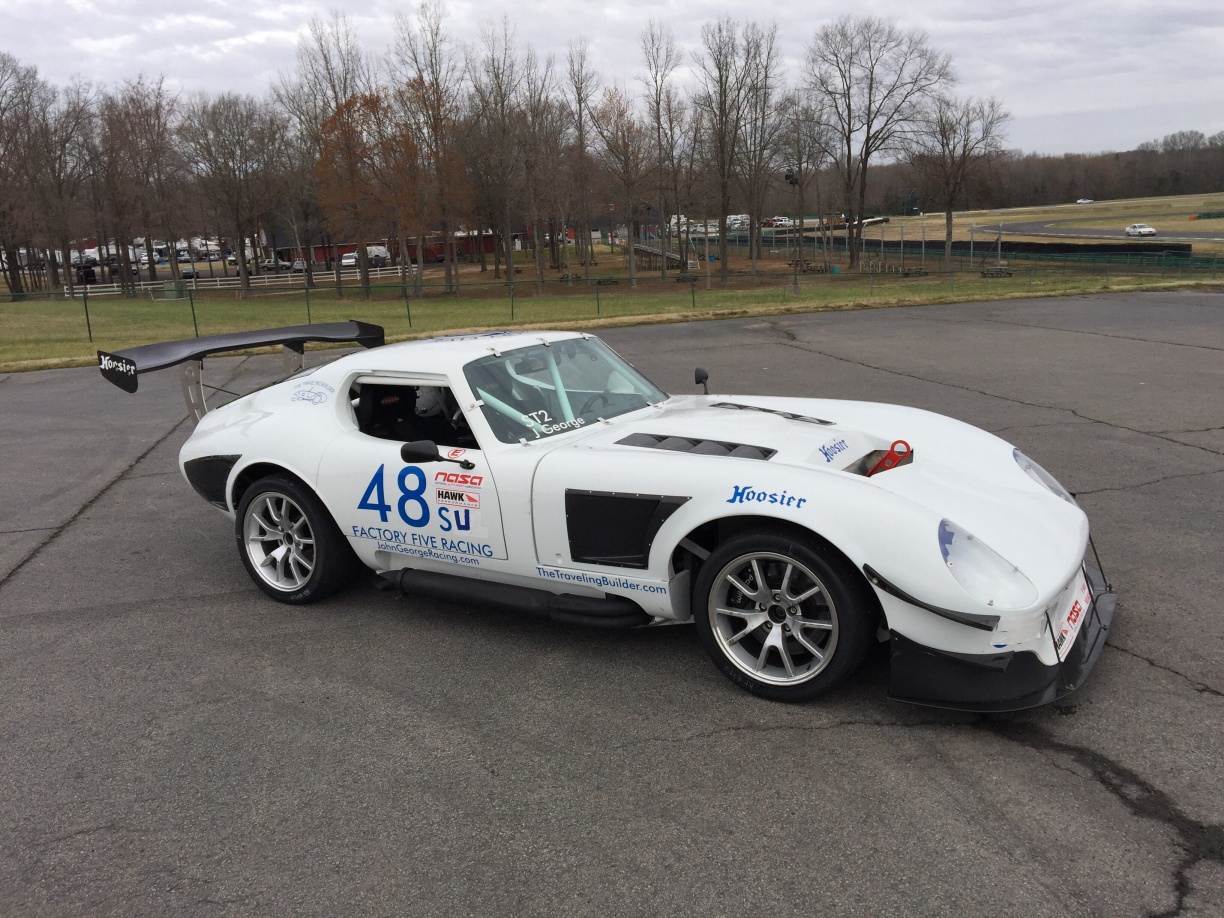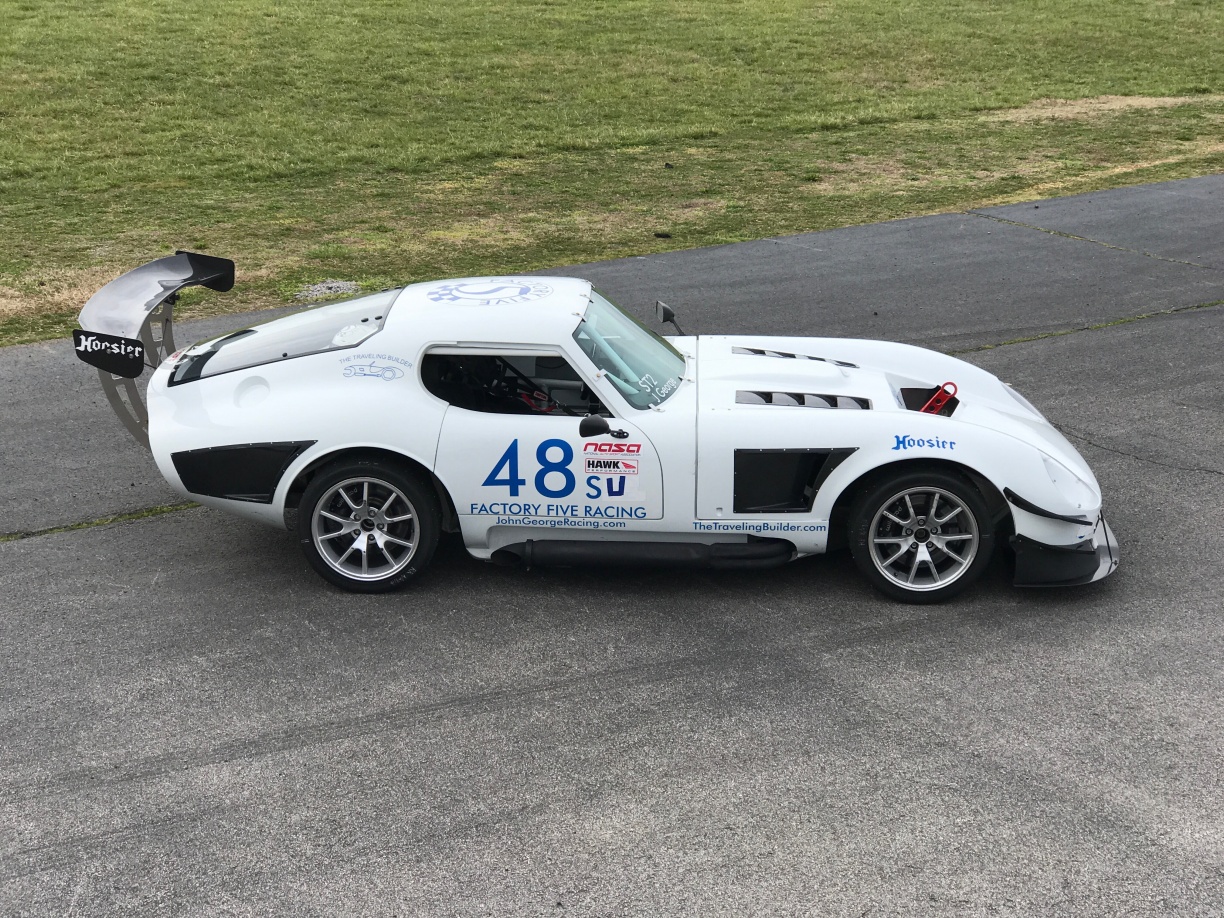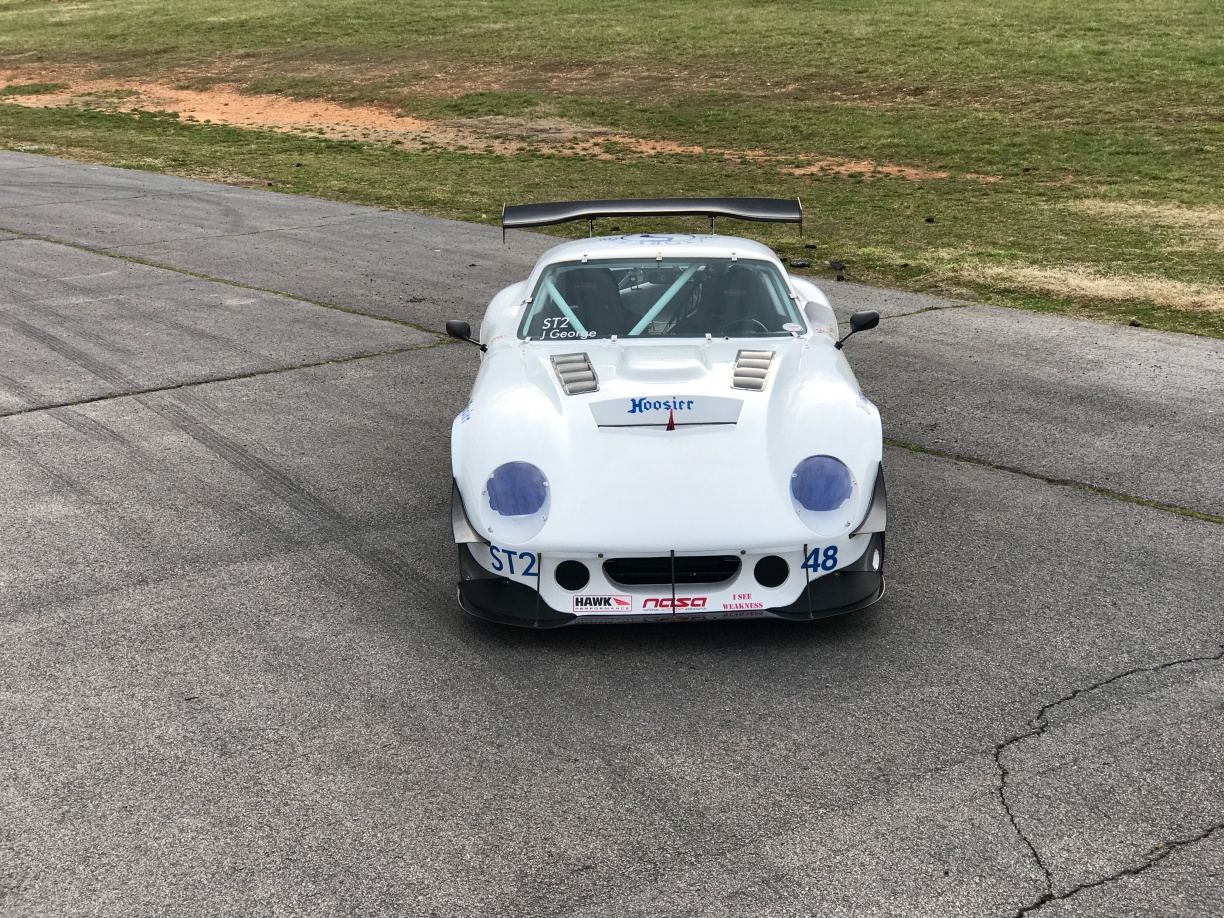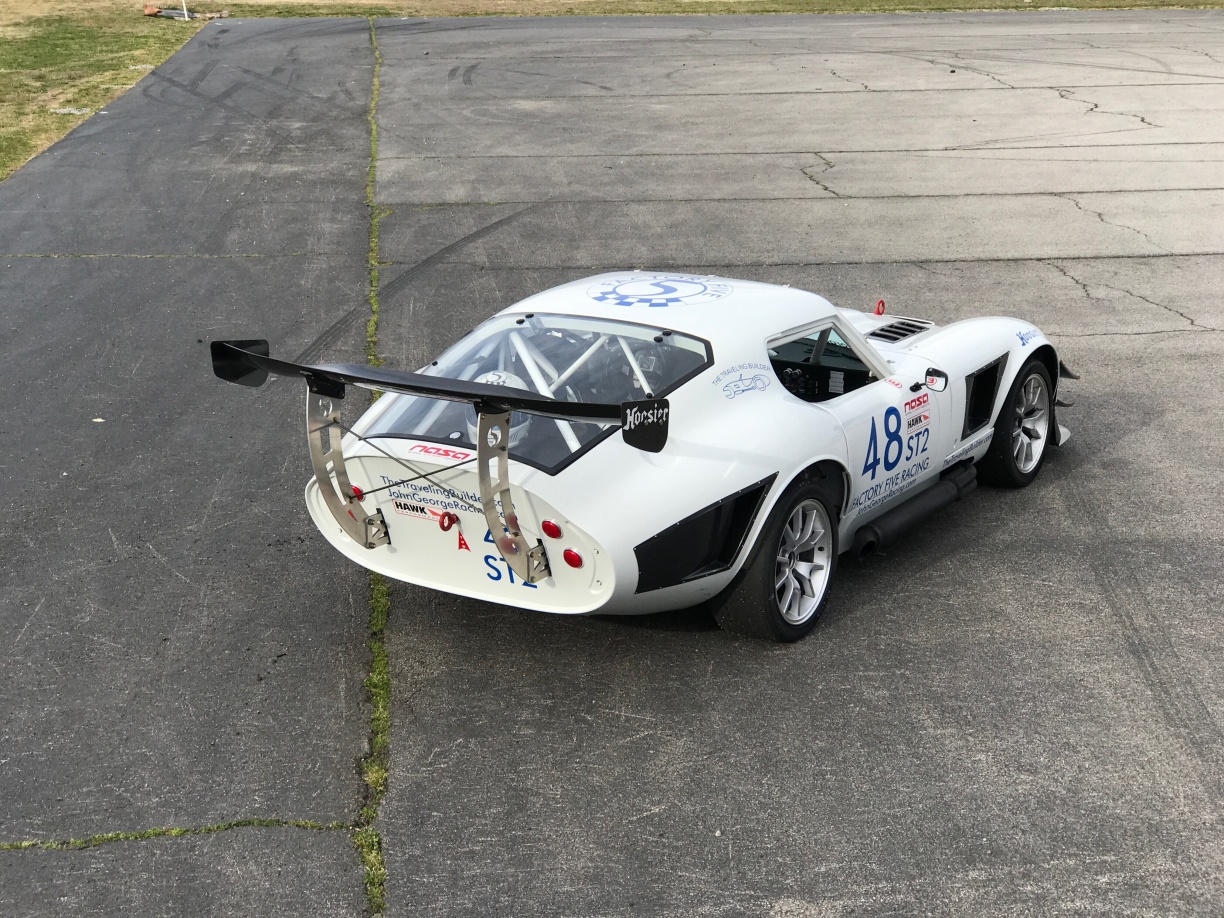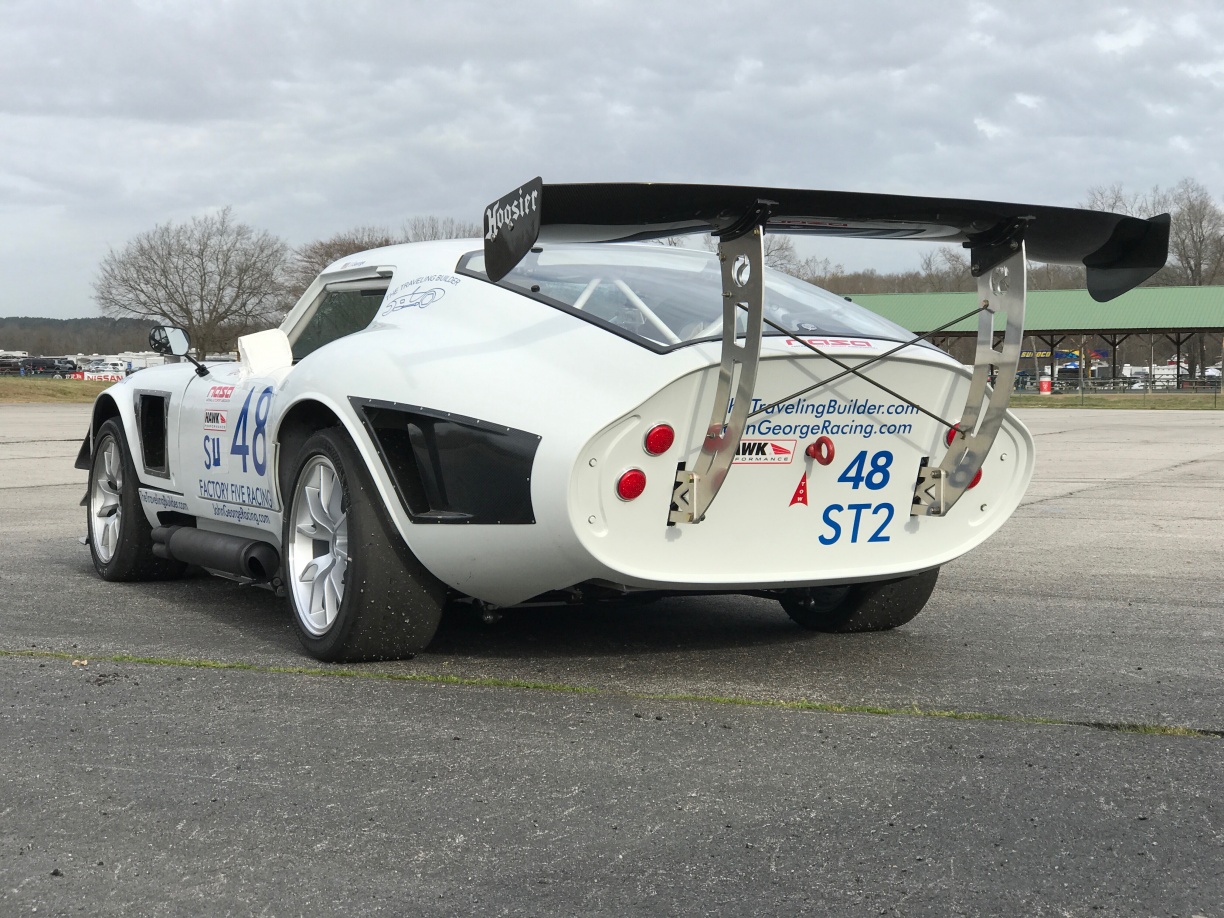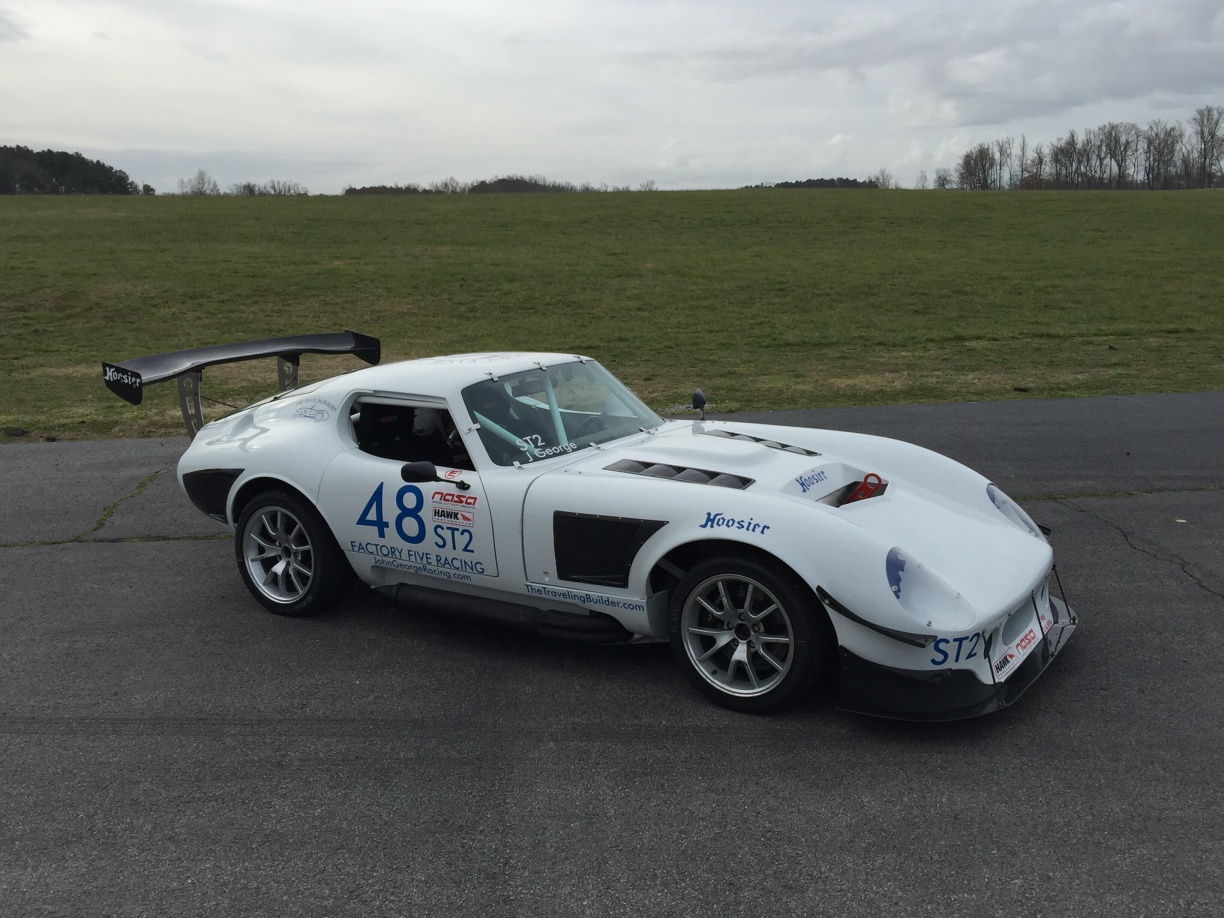 I had talked to NASA officials on Saturday to see if I could jump in a HPDE4 session to give Sean a ride in the daytona coupe at speed, my way of saying thanks for helping in the build, and was able to get that done. Withe 700lb rear springs we went out for his ride. Respectfully working through traffic we finally got clear track, Sean in the passenger seat bobble head moving forward under braking everytime, we set a flyer 2:00.8, then came in for tire temps/pressures.
During that run the fuel starvation in the left-handers reared its ugly head once again, so after the session we all decided time to pack up and head back home. No sense in running a 40min race with fuel starvation! that would hurt the engine which is the last thing I want to do.
We packed up and left for Mark's house. Wayne flew out earlier Sunday.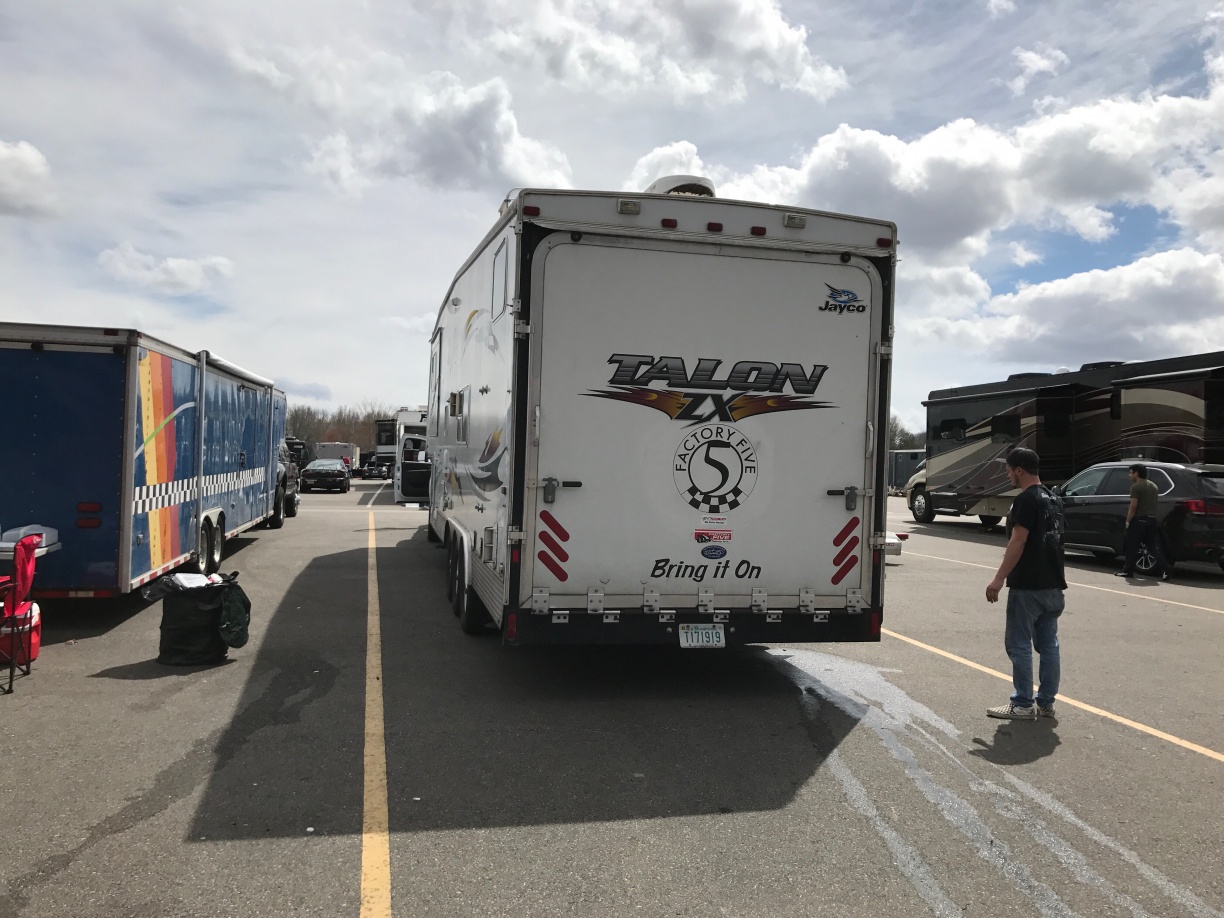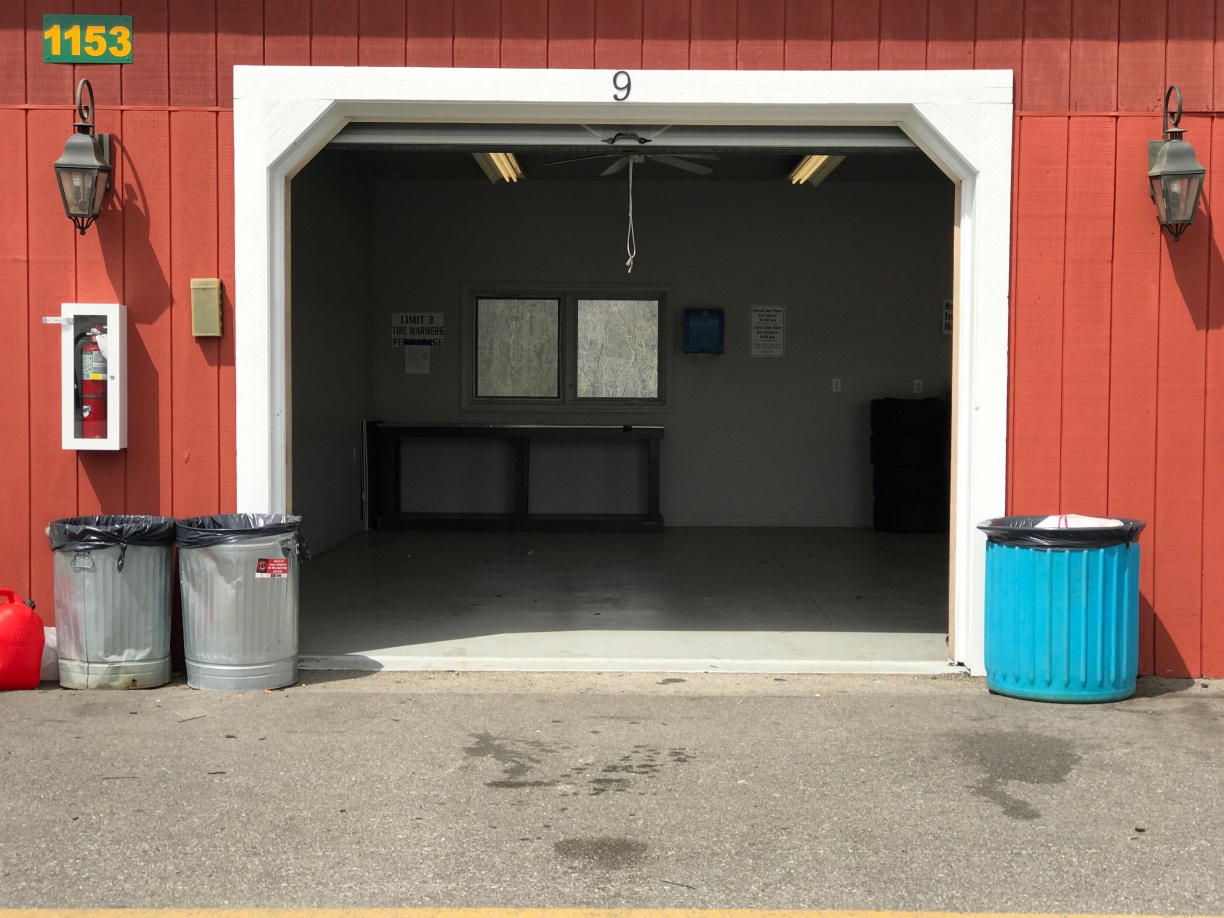 Brendan and Chris stayed for Chris's race later in the day where Chris finished 3rd out of 27 SpecE30's, way to go Chris!
All pics taken from VIR: http://www.johngeorgeracing.com/gallery/index.php?/category/395
A great first weekend out with the new car! Mark, Brendan, Sean, Wanda, Matty, Shannon, Jim, Dave, Tony, all at FFR, Mom, Dad, Marina, THANK YOU!! Without you none of this would be possible. Thanks again!
Next race will be at NJMP Lightning May 5-7, 2017. I have a long list of ToDo before the event including going through NH registration/inspection so it can be road legal!