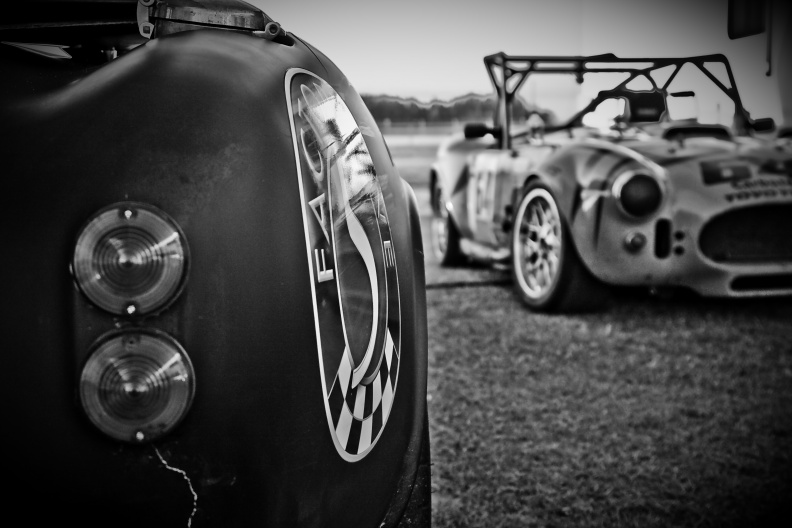 Sebring, they have been racing there for 60 years! an old runway converted into a road course, ALMS does a 12hr race every year attracting the best of the best from around the world. It just happened that NASA-FL has an event there the week after VIR! I've been there before with Ed Boothman's #85 back in 2008, loved it and cannot wait to run it in my car with all the new HP that the 2012 rules allow.
Mom and Dad took the RV from VIR to St Pete for a couple of days vacationing at the beach, then would meet me at the track Friday night. I flew into Orlando and my cousin Ioana, Jeremy, Landon and I would drive down meet up with the folks Friday. Scott McKay with FFR#64 made the short trip from Sarasota, we were all set for a great weekend.
Saturday both Scott and I sign up for Time Trials to get more track time (4 additional 20min sessions!) Practice, TT sessions, and Qualifying were uneventful me having a blast at this great track. Scott out-qualified me by little over 1 second, setting out to be a great race. As usual, when I want to go race rain always seems to work itself in, even in Florida! The skies started spitting just as they called us to the grid. Unfortunately on the way to grid for the race my break pedal went to the floor.. turn the car around, got it back in the pits and noticed my rear pads were non-existent, worn way past the backing material! There I was changing pads while Scott was racing for the lead out on a wet track (he finished 2nd overall!)… lesson learned, check pads after every session. The last TT session I was able to get out just in time to try out the new pads, which worked great.
Sunday saw hot and dry conditions, perfect for racing. NASA decided to combine the 2 race groups giving us 2 races instead of one, but would have a field of 50+ racecars at differing speeds. Practice was very hectic but uneventful. I somehow set the fastest time in that session with Scott 6th overall. Making sure to get to grid early for qualifying helped me setting a 6th overall lap of 2:25.043 (lap record) thanks to Pat Wehmeyer's Mustang being in the right place  so I could use the draft on the back straight not only once but twice! Scott had issues with his car sputtering and not running right, he was in the pits after 2 laps troubleshooting (even with his car not running right he was gridded 13th overall). Working on Scott's car trying to get it fixed before the first race had us swap sensors, computers, distribuitors to no avail, he was dead in the water. I start the race in 6th, have a lonely time on track with no one around me finishing 4th overall. Scott still troubleshooting his car ends up missing the 2nd race also, for me was the same as the first race starting in 4th overall and finishing there.
Such a bummer to come all this way and not run against Scott (3 time national champ) at his home track. Maybe next time! Scott later found out his Mass Air sensor was messed up, the one item we did not have a spare of.
Pictures: http://www.johngeorgeracing.com/gallery/index.php?/category/350
Incar Videos:
Scott McKay's Saturday race: http://vimeo.com/39831420
JG Sun Practice fun in traffic: http://vimeo.com/39833615
JG Sun Quali fastlap: http://vimeo.com/39705979
JG Sun Race 1: http://vimeo.com/39729025
JG Sun Race 2: http://vimeo.com/39731725
Next race is at Summit Point, WV April 28-29.